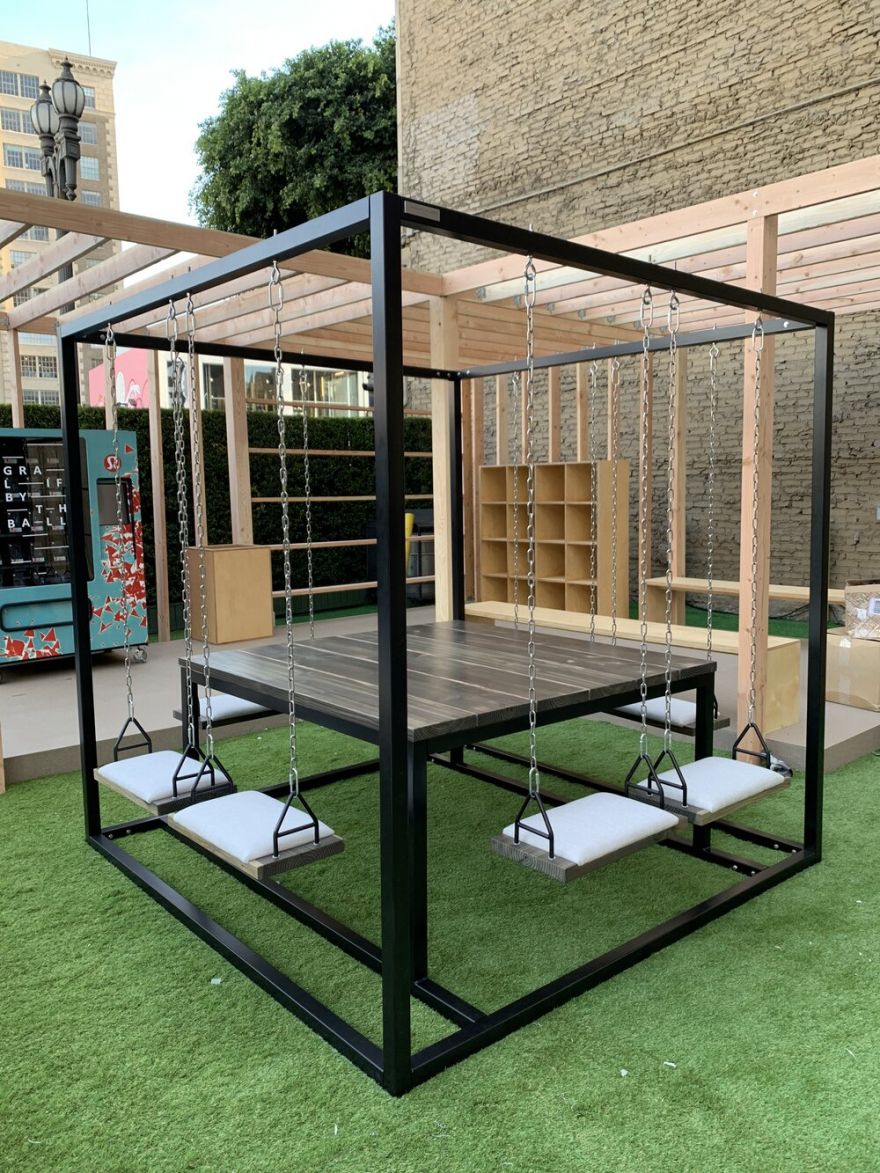 Greg Frehr, an artist in New York City, makes SwingTables. These table sets are designed to keep active people involved in conversation by encouraging them to move around, swinging back and forth. In an interview last year, Frehr explains:
They help people with ADHD concentrate on the work at hand, use movement to get creative juices flowing, and have a unique ability to bring people together for meetings or socially – there is something special about sitting next to a co-worker, friend, or stranger on a swing that brings out a shared child-like joy. 
The model photographed above is a mere $6,450.
-via The Awesomer
Source: neatorama