1. 3-Piece Baking Set by GIR
1. 3-Piece Baking Set by GIR
In an effort to cool it on the takeout, my partner and I have been cooking more at home. This Baking Set by GIR has been a game changer. The baking mat is an essential, eco-friendly alternative to aluminum foil and parchment paper, and still keeps food from sticking — and the silicone spatulas have become my go-to tools in the kitchen. Plus, the confetti pattern of the Sprinkles colorway never fails to make me smile!
$35
2. Incense Holder by Cloud 9 Clay
Anyone who knows me knows that I love a good gradient. Warm tones in particular have a special hold on me (Maybe it's because I'm a fire sign? Who knows). So, it was no surprise that this Incense Holder by Cloud 9 Clay made it on my list. Peyton, the maker and founder behind the brand, is a bonafide gradient master — and the fact that she hand paints all of them is truly mind-blowing. The glaze and ribbed design on this Incense Holder is mesmerizing to look at, making it the main attraction on my coffee table.
$38
3. Amethyst Grain Rug by Heymat
I fell in love with Heymat's new Grain Rugs while covering them for a post at the beginning of the month. I can't get enough of the cool lavender, very-peri tones in the Amethyst Rug, and the abstract pattern that's vaguely reminiscent of a composition notebook. It delivers just the right amount of graphic interest without clashing with the other items in my space, and is immediately calming whenever I walk through my entryway.
$150+
4. Little Cloud Tray by Craighill
I've really been enjoying cork as a material lately! Something about its craft roots brings back memories of school supplies and art classes (my favorite) growing up. Cork's neutral tone and natural texture also guarantee that it'll play well with other colors and patterns in your décor, which means you can experiment with minimal risk. Craighill's Little Cloud Tray is made of molded cork and has modern, curved edges that give the tray an elevated look. I use it as a bedside catch-all to house my glasses, lip balm. and other necessities, but it'll work beautifully on any surface in the house!
$38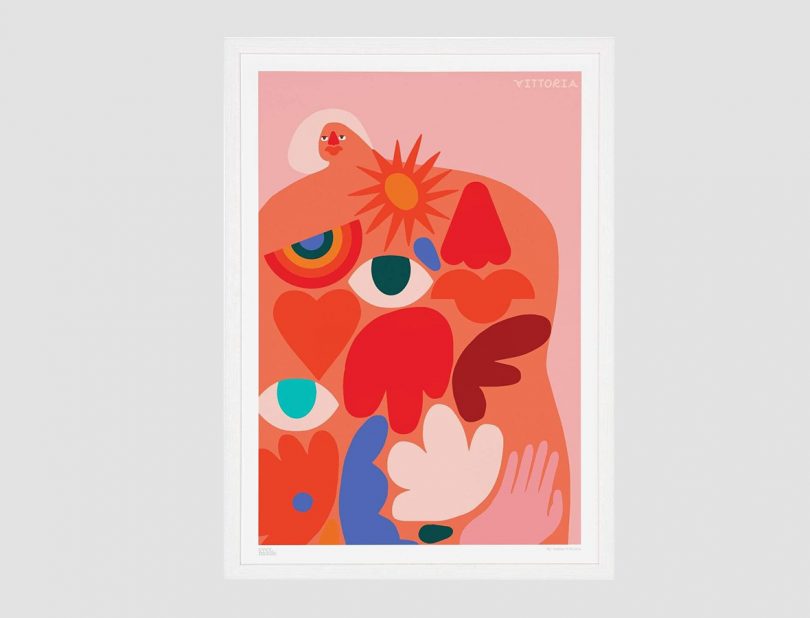 5. A Decade of Empathy Print by Amber Vittoria
I've loved artist Amber Vittoria's work for years (she's a great follow on Instagram!), so this print she released in collaboration with Evermade has been on my wish list for a while. From her technique to bold use of color to organic shapes and unique, abstract representations of femininity, there's so much to love about her work. This piece in particular brings so much warmth to my space, I'm instantly comforted whenever I look at it!
$78
Source: design-milk