Every other week we're inviting one of the Design Milk team to share five personal favorites – an opportunity for each of us to reveal the sort of designs we use and appreciate in our own lives from a more personal perspective. Lifestyle Editor Vy Yang returns this week for our Take 5 series…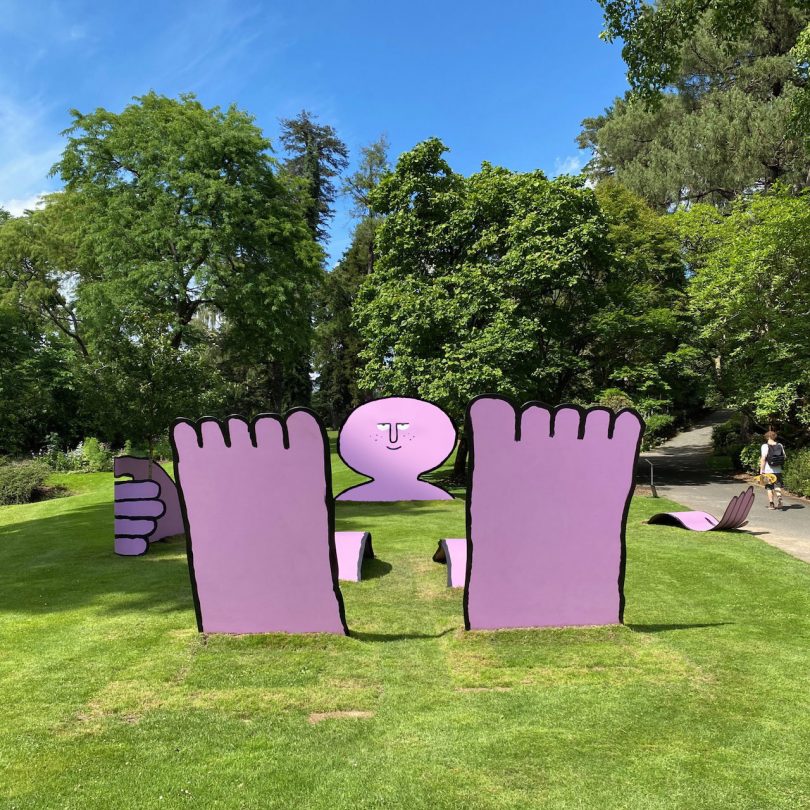 1. One of my favorite artists, Jean Jullien, just added three new additions to the Jardin des Plantes de Nantes and just seeing them in my Instagram feed made me smile. You might recognize his work in the New York Times, New Yorker, Vogue, etc. There is something so playful and fun yet honest and thought-provoking about his work.
2. Speaking of Instagram, I also discovered a new-to-me AAPI chef named Sandy Ho who runs Sandita's. She turns nostalgic food that I grew up eating into new colorful iterations that look almost too good to eat. I'm eagerly waiting to see if her dumpling kits will be available at Sesame LA again soon, fingers crossed!
3. I'll admit, I don't know about every new item that comes into our shop, so it's a good thing I follow @designmilkeveryday! When I saw this post (don't @ me, I know I'm on Instagram a god-awful amount), I immediately thought this set of Tom Pigeon greeting cards would look great as a triptych hung in my daughter's room.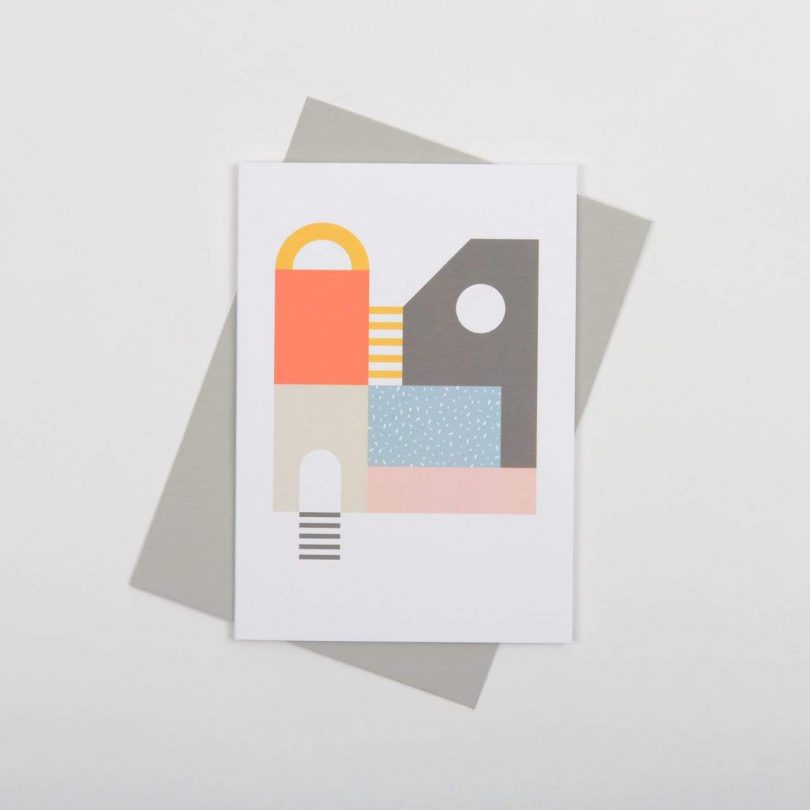 View this post on Instagram
4. Might as well continue the Instagram train. I saw on Jenni Kayne Home that designer Jenni Kayne recently debuted her home and had to pick my jaw off the floor. Stunningly designed in every corner, the home captures that quintessential coastal California vibe that feels polished yet comfortable.
5. I virtually checked out the latest collection from Danish fashion brand Skall Studio since it was Copenhagen Fashion Week and loved the show. The collection beautifully showcases Skall Studio's ability to merge bohemian elements with streamlined minimalism to create an elevated yet wearable wardrobe. I also couldn't help notice the choice of footwear on all the models and discovered that they were actually wearing Keen, an American outdoor footwear brand based in Portland, Oregon. Sister Julie and Marie Skall explain: "We are vegans ourselves, and we don't use any skin or fur in our collections so to us, the vegan Keen shoes were a natural choice. We believe the Uneek style adds a certain coolness to the collection." I now want a pair of Uneek sandals to pair with a Skall Studio dress for that effortless Danish street style.
Also, if you were curious about the beautiful sculptures in the show, they're by Danish artist Linda Weimann. The Skall sisters share, "We are grateful for our collaboration with Danish artist Linda Weimann during Copenhagen Fashion Week. We think her one-of-a-kind objects accompanied our SS22 collection in the most beautiful way."

Source: design-milk