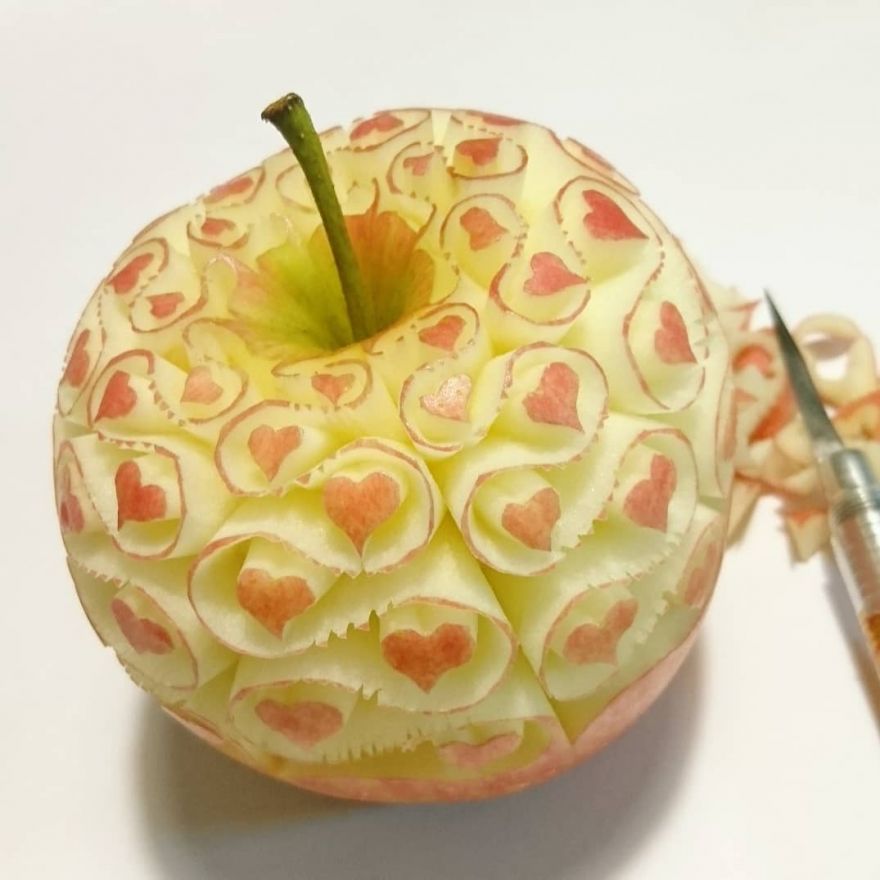 Give Takehiro Kishimoto a squash and an X-Acto knife and he will compose a gloriously precise and intricate sculpture. No matter how small the fruit or vegetable is, he can work into its form delicate, ephemeral designs that make it look like they grew naturally.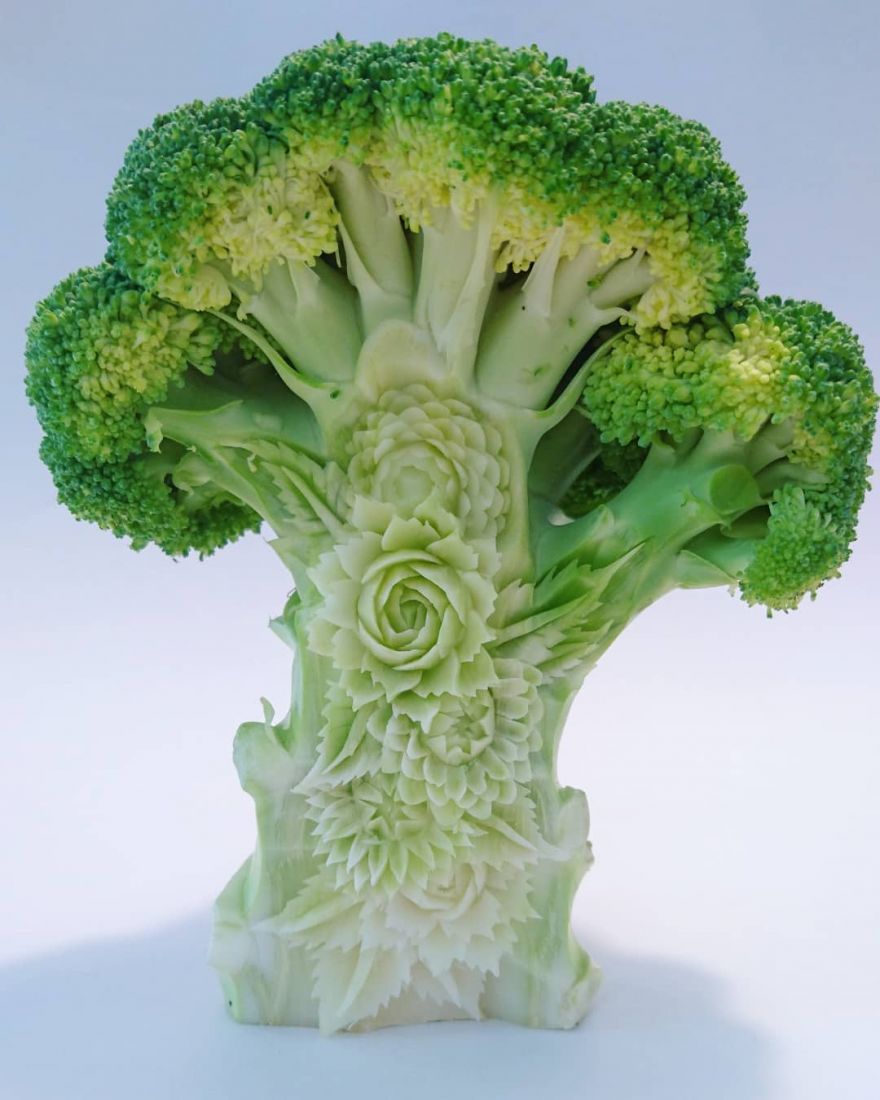 Kishimoto calls his method "Thai Carving." In an interview last year with Vice, he described it:
Mukimono and Thai carving are similar. Mukimono is used to decorate meals, while Thai Carving decorates places. Thai carving has a history of around 700 years and originated from royal cuisine. They create beautiful sculptures that make fruit and vegetables look gorgeous using only a small knife.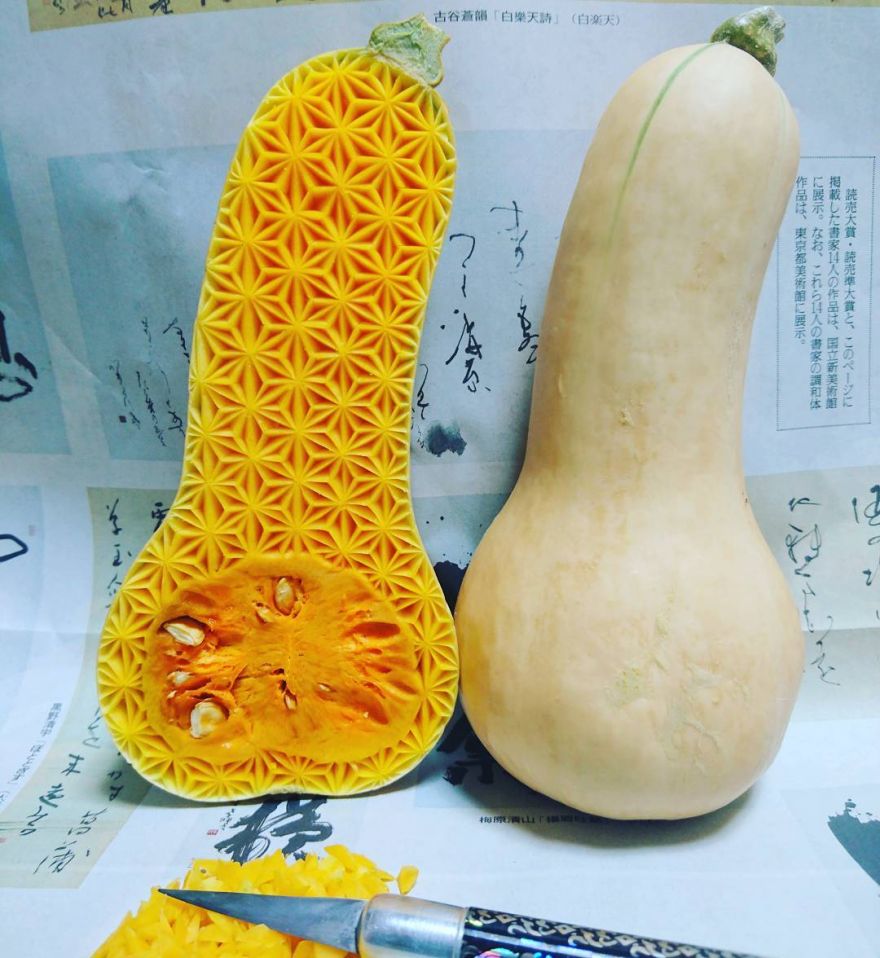 What does he do once he's done with the sculptures? Kishimoto replies:
Eat them. They are food after all.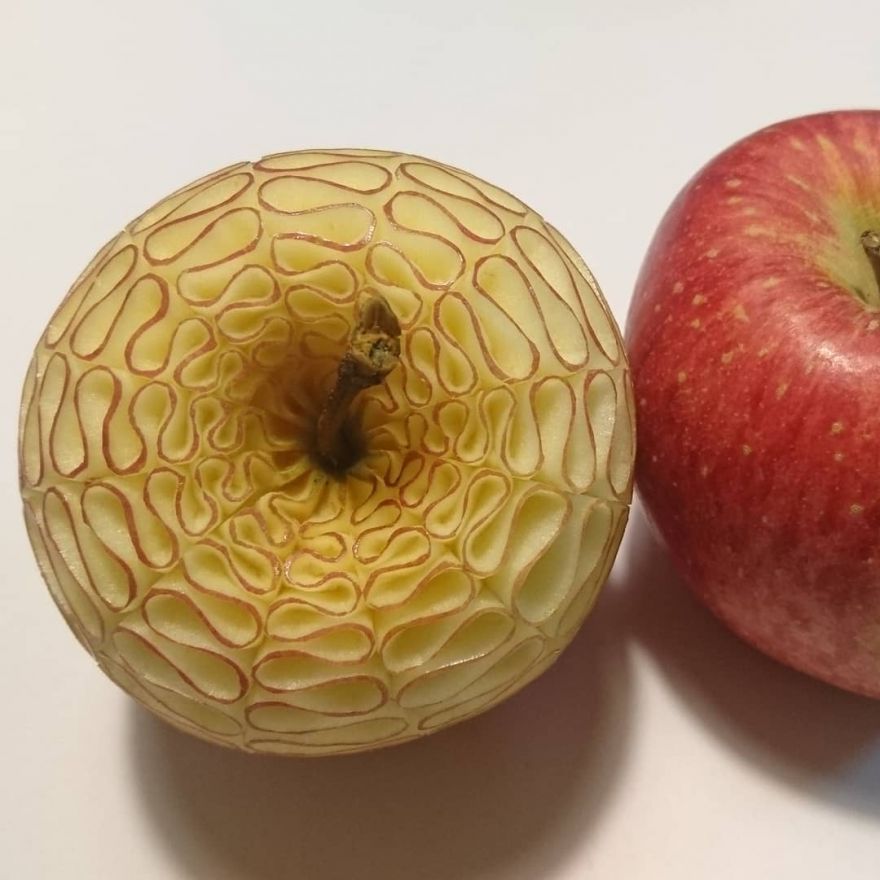 -via Colossal
Source: neatorama