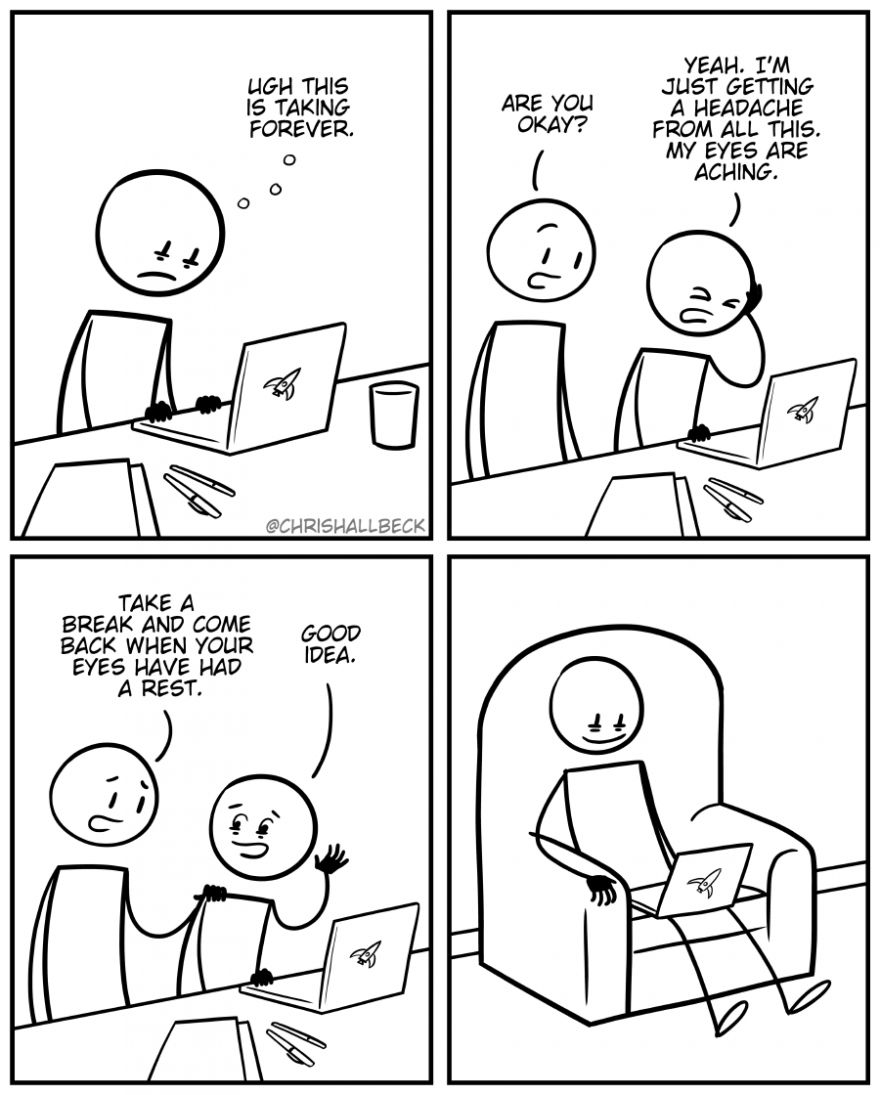 Does your head hurt from looking at a screen all day? Try relaxing by looking at something else on the same screen, as Maximumble advises. It works every time!
If this is the life you lead, then I suggest reading Neatorama on your breaks. Science* informs us that reading Neatorama enhances your mental acuity, creativity, muscular definition, and physical attractiveness. After a few hours of working at your computer, pull up Neatorama and open every post for maximum effectiveness.
*If we define "science" generously.
Source: neatorama