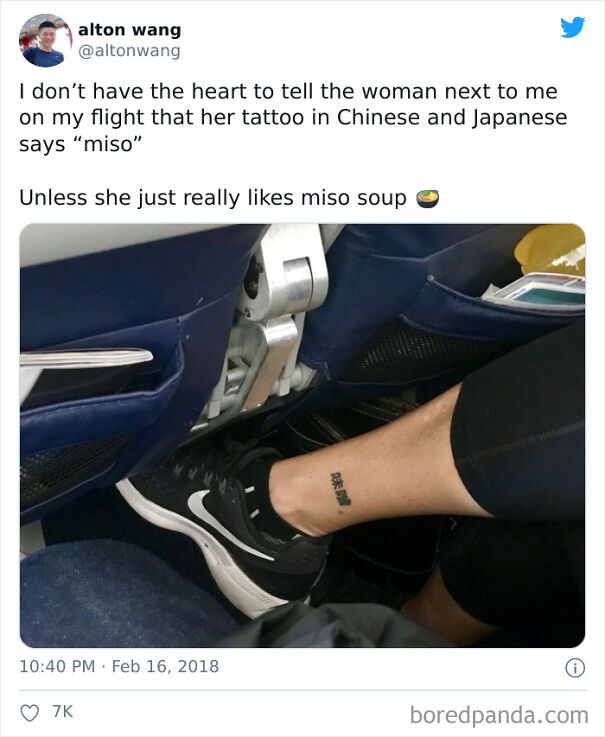 I don't really understand why people love getting tattoos in a language foreign to them. Maybe they just find the letters or characters in the language aesthetically satisfying, or maybe they were pranked. Or maybe both.
Bored Panda has compiled the funniest tattoo fails that they can find over the Internet. See them over at the site.
How about you? Do you have an embarrassing tattoo?
(Image Credit: Bored Panda)
Source: neatorama