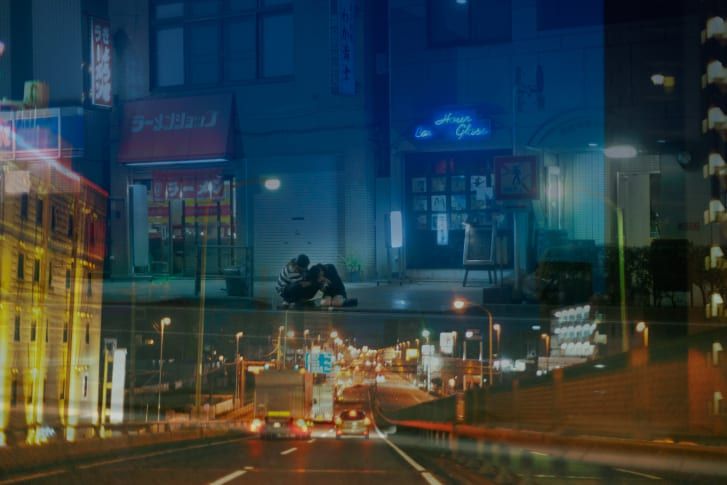 Issui Enomoto presents a dreamy take on Tokyo and Yokohama. The 43-year-old taxi driver has taken photos of the two cities for more than a decade from his car during his night shift. To create the dreamlike quality of his photographs, he overlays multiple shots, as CNN details:
Enomoto takes photographs throughout his night shift, then overlays multiple shots to create a dreamlike effect with varying exposures. The resulting pictures offer ethereal glimpses of individuals before they fade into the night.
The photographer's work has been exhibited as part of a group show at the Tokyo Photographic Art Museum. He has also had solo shows at smaller, independent spaces such as Tokyo's Gallery Kan.
Enomoto's work captures these transient, unspoken encounters with passengers — or even just passersby.
"I like taking photographs of passengers or commuters — people who I don't know," said Enomoto. "I capture them when they pass by my vehicle. They are like a reflection of me as I can see something of myself in the person that passes."
image via CNN
Source: neatorama