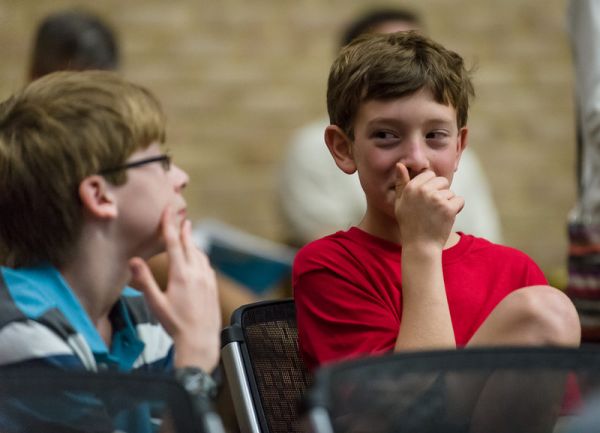 Teachers will occasionally ask students to share something about themselves with the class, often in the mode of telling a "fun fact" or maybe in the game "two truths and a lie." The thing about students is that they are young, and sometimes more honest than they should be. Redditor Kriss0509 asked teachers to share those kinds of stories, and the answers will make you laugh or cringe or both.   
My first year, as an earnest and ideological teacher in a very rough underserved area, I got all the students in a circle on the first day to talk about what we'd done that summer. I pointed to a student who'd been engaged w me before class and said, "what did you do this summer that could inspire us?" His answer: "I did the last 2 months of a sentence for stealing a car."

Um. I hadn't expected that. So I pointed to another student and said, "OK! That's great! Let's talk about what you did this summer!"

That student said, "YES. I had such a good summer. I went to camp and…[laughing] lemme stop lying. I did the last 2 months of a sentence with that guy cause I stole that car w him."

Not a teacher, but on the first day of 9th grade we had to form a circle and say one thing about ourselves that we thought was unique. When it was this dudes turn (lets call him mike) Mike stands up and says in a really serious tone goes " My mom and dad grow weed"

His house got raided the next day and his dad got arrested smh
Read the entire reddit thread here, or you can find a ranked list of the 30 best answers at Bored Panda. 
(Unrelated image credit: Flickr user Howard County Library System)
Source: neatorama