Teen Art Class: Drawing (Ages 13+)
pesquivel
Thu, 12/19/2019 – 15:58
With the museum's exhibitions and grounds for inspiration, students will learn techniques to develop drawing skills. Provided with a sketchbook and portable media such as graphite pencils, colored pencils, charcoal, and oil pastels, students will work with artist Jenny Ziomek to develop their own personal styles.
Five Saturdays: January 18, 25, February 1, 8, and 15 
Short Title
Teen Art Class: Drawing (Ages 13+)
Age Limitations
For teens ages 13+
Policies/Notes
Pre-registration is required for all classes. Art materials and parking fees included in tuition. For additional art class information, please call 323 857-6139. For ticketing support, contact @email. Please visit LACMA's FAQ page for our refund policy.
Primary image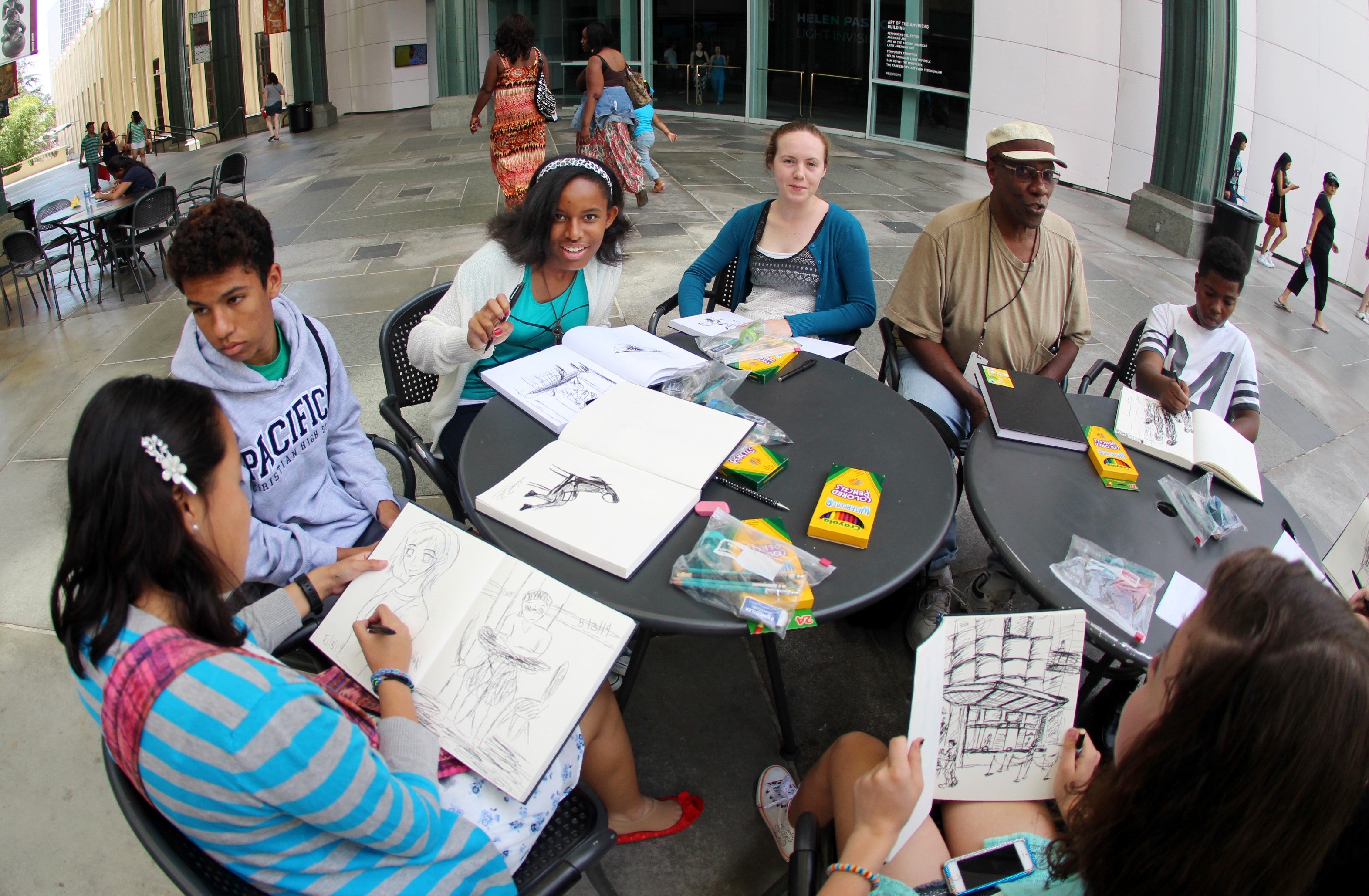 Date
Sat, 01/18/2020 – 14:00
– Sat, 01/18/2020 – 16:30
Mobile tile settings
Image tile format
Exhibition Format
On-sale time
Thu, 12/19/2019 – 15:58
Credit line – Left column
Image: Photo © Museum Associates/LACMA
Ticket price
$160 LACMA NexGenLA members; $180 general public
Module
Source: lacma.org