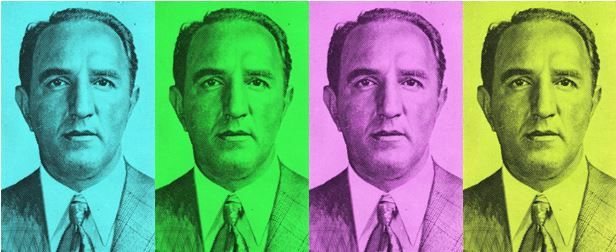 Talking to a real mafia boss or gangster might make anyone's legs shake and their voice tremble with nervous excitement. It must have been thrilling for Dylan Struzan, being face to face with one of the mafia bosses of the Genovese crime family, Vincent Alo, aka "Jimmy Blue Eyes".
A close friend of Jimmy, Tommy Sobeck, got in touch with Mr. Struzan and asked him to help write Jimmy's story. And what came after was some of the most interesting encounters any common person would have with the mafia.
I had my questions ready, prepared but unsure how to speak to a guy like Jimmy. After all, a person doesn't just walk up to the guy the FBI called "the oldest living Godfather" and ask for an interview. It just isn't done. I was introduced to the spry 91-year-old and found him to be both affable and interesting. Over lunch, pen in hand and paper ready, I gently asked a few questions based on the material I had researched.
Things took off from there. Jimmy was keen and a bit wary on being interviewed, which Mr. Struzan picked up on. Only when he put down his pen and paper, did the atmosphere around Jimmy become more relaxed, and he felt at ease telling his stories.
They had several meetings like this until the day Dylan Struzan finally got what he was looking for. Jimmy gave him details on the essence of who he became in life. The Godfather told him what it took to make a criminal.
It was hard to have deep discussions, so I wrote a letter—about fifteen pages, I think – with my ideas about the story of Meyer Lansky. I must have said something right because the next time I called, Jimmy talked to me for a full hour about his life. At the end, he said, "I just wanted you to know what it takes to make a criminal." That was big. It was something I had wanted to know from the beginning and now I had it from the horse's mouth and I didn't even have to prod for the answer. I was humbled.
(Image credit: World Telegram/Library of Congress; Wikimedia Commons. Illustration: mine)
Source: neatorama