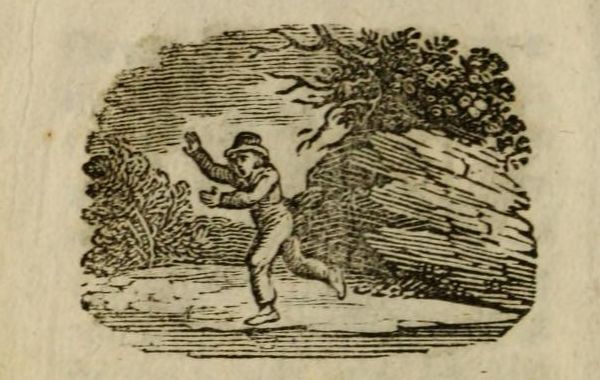 When people get lost, they often become disoriented. In wilderness settings, this can lead to what John T. Coleman describes as "nature shock," when "they scramble their brains along with their bearings." It's happened to experienced explorers and trackers, people close to their homes, and those whose confidence outstripped their abilities. In other words, almost anyone. There are plenty of historical accounts of lost people, including some whose survival could be described as miraculous.   
Paul Gasford got lost hunting for sarsaparilla on the shore of Lake Ontario in 1805. Eager to collect the sixpence reward his mother was offering the child who picked the most, he scurried through the brush, eyes peeled and legs pumping, giddy to be free of the small boat his family was using to move their belongings from the Bay of Quinté in Ontario to their new home in Niagara, New York. None of the bigger kids noticed that Paul was missing, a staggering oversight given that, according to The True and Wonderful Story of Paul Gasford, published in 1826, he was "a little over 4 years old."

After a three-day search, Gasford's parents gave him up for dead. Chances were slim that a child that young could survive multiple nights exposed in a strange place. But Paul Gasford was no ordinary kid. Instead of falling apart when he realized that he was lost, he remembered the adults saying that Niagara lay 40 miles away and decided to complete the final leg of the journey on his own. He found the lake and followed the coastline. He dug holes in the beach at night and snuggled deep into the sand to keep warm. He jammed a stick in the ground before he slept to stay oriented in the right direction in case he woke confused. He nibbled grapes when he grew hungry, but not too many, for he remembered his mother's admonition not to gorge himself and sour his stomach. When he sauntered into town, the place exploded in celebration.
Others in this list were eventually rescued, but each account presents a different aspect of what can happen when you get lost in the woods. Read them all at Smithsonian.
Source: neatorama