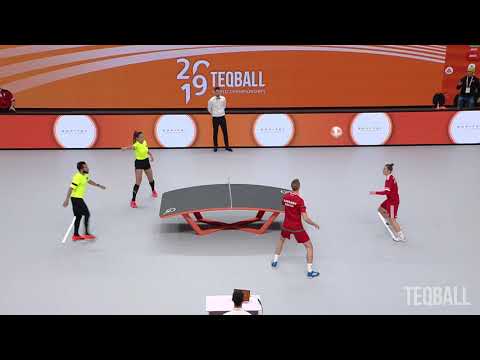 It appears that teqball has been around since 2014, but it's new to me. The ideal player is an expert soccer player who can adapt to the small confines of a table tennis setting. The table is curved to allow it to bank shots into high arcs that the players must send to the other team with feet, heads, or chests.
Players can't touch the ball with the same body part twice consecutively and can't send the ball to the other side with the same body part twice consecutively. These subtle rules make the game even more athletically demanding than this short video reveals.
The US federation for this sport claims that about 2,000 players in 100 countries play teqball. World championships were held in 2017, 2018, and 2019. They hope that teqball becomes an Olympic sport in 2028.
Source: neatorama