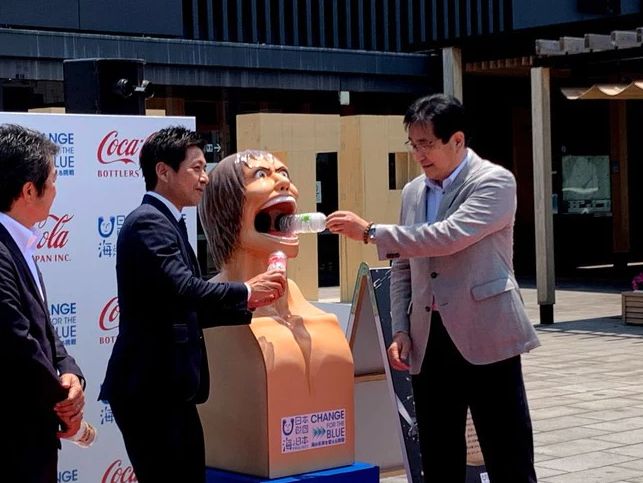 I don't know if these new trash cans would entice or scare people into throwing garbage in them.The Japanese arm of Coca-Cola collaborated with local officials and people involved with the Attack On Titan series to promote urban cleanliness and recycling. Well, these Titan-inspired trash cans certainly catch the eye:
If you wanted more people to be aware of their local urban sanitation, lifting some of the most terrifying villains in recent anime history is a good place to start. Because of their size, these trash cans and recycling bins actually give a fairly accurate idea of what titans would look like if they were real. Now we just need thisAI to be able to give the complete picture.
This initiative wasn't the first time Attack On Titan IP was used to encourage more environmentally-conscious behavior either.Earlier this year another Attack On Titan recycling bin was used to collect polyethylene terephthalate bottles. This makes me think about what exactly would resonate the same way in America… Peter Griffin? Homer? Mechanized Tom Brady?
Image credit: Change For The Blue
Source: neatorama