With three published graphic novels, over 50,000 fans, and a handful of beloved GIFs, Bangkok illustrator Tuna Dunn has come a long way since she began publishing sweet and painful comics about crushes, relationships and heartbreak to a Facebook page three years ago. Despite reaching an almost exclusively Thai audience, Dunn writes only in English. She says her mother tongue doesn't provide the romantic ideas and language necessary for what she is trying to express. The artist, 24, whose full name is Tunlaya Dunnvatanachit, calls English more straightforward than her native Thai. She explains that, since Thai is not an affectionate culture, the language hasn't developed the kinds of phrases she needs.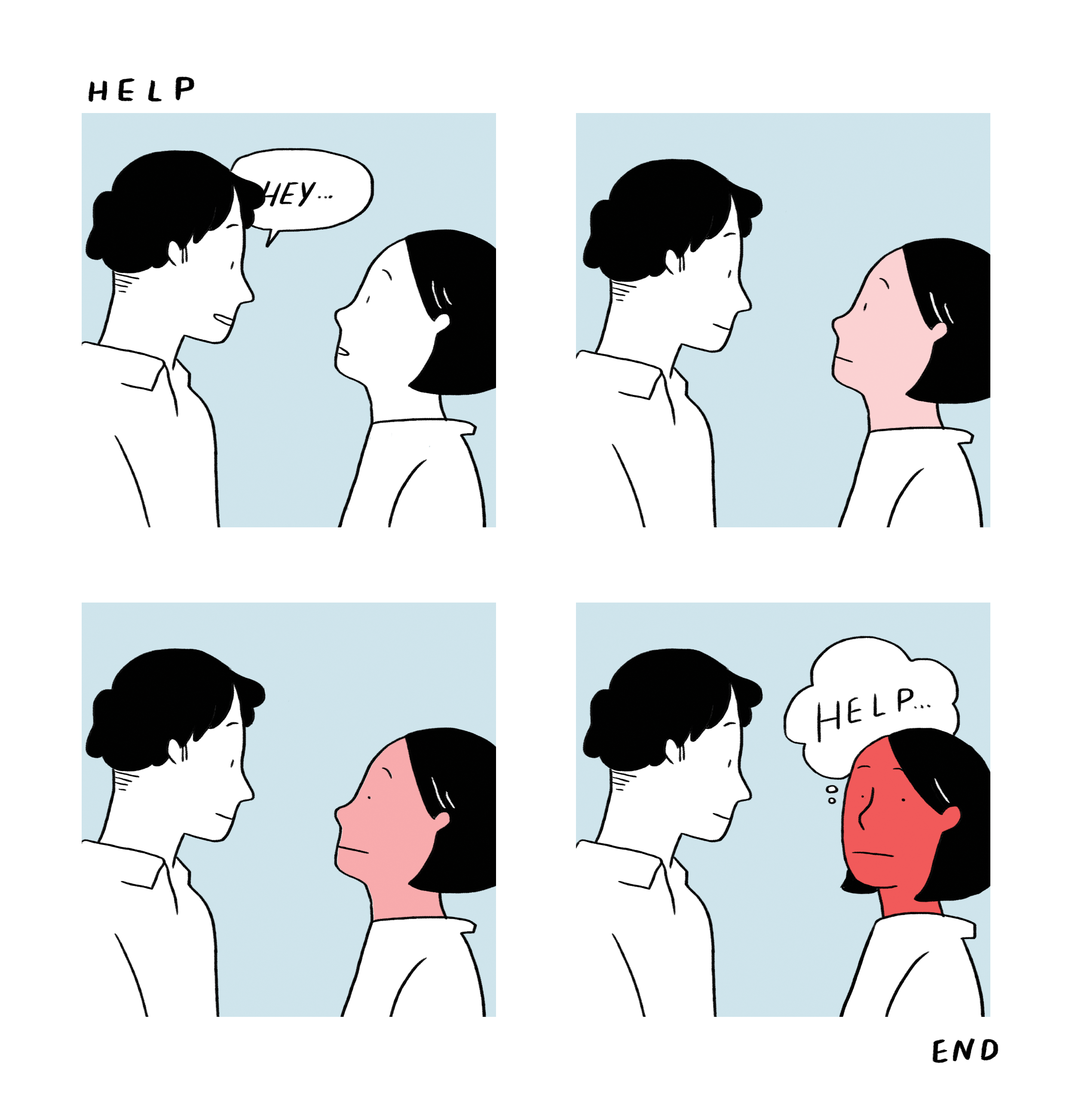 Since the romantic ideas she references in her comics aren't used in Thai, they sound unnatural and forced in the language, like nothing anyone would ever say. Dunn also relies heavily on dark humor and sarcasm, which don't translate to Thai, a culture in which much of the humor is slapstick and sarcasm often goes over people's heads.
Dunn has gotten flack for this, Thai fans of her work question why, as a Thai writing for other Thais, she doesn't use Thai language. However, much of the meaning in her comics can be gleaned from the pictures alone.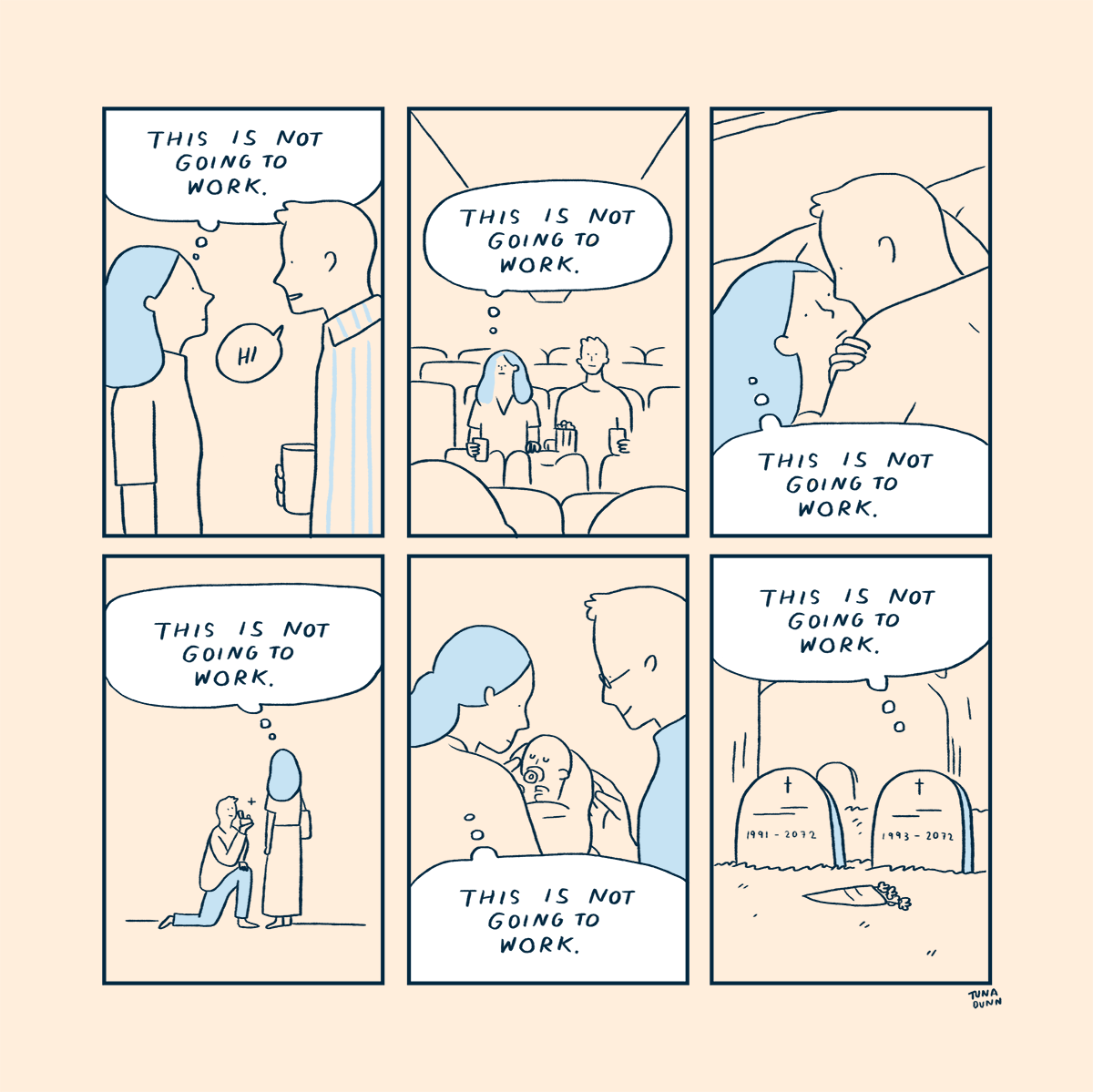 "It's about the words," she says. "Think about the sentence 'I love you.' In Thai, we have so many different words for 'I' and 'you' and each one changes the meaning. I write in English because there is less misinterpretation."
Most people find it easiest to express themselves in their native language. "But because I'm writing about love and relationships, it feels a bit cheesy to write it in my own language." In that way, Dunn is also able to put space between herself and the—often endearingly embarrassing—feelings she writes about.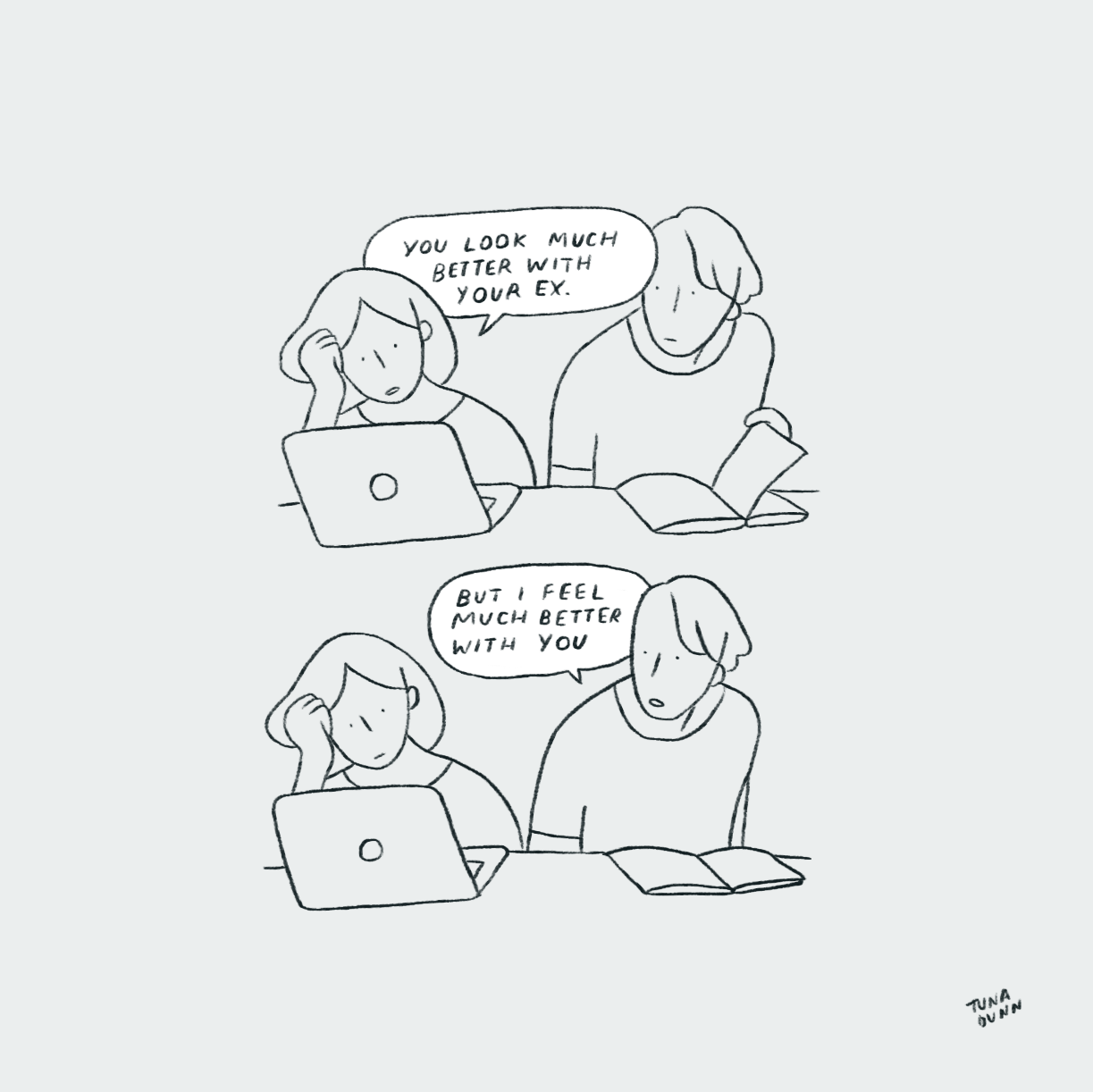 Her comics focus more on longing than actual relationships, which seems fitting since Dunn recently started her first real relationship. This is not uncommon for Thais in their teens and 20s. "A lot of my friends have never really had a boyfriend or girlfriend. Thai culture is really traditional, women don't approach men and men aren't that confident. So, it's basically not happening. The couples I know started as friends and were in the same social circle."
Most of Dunn's comics are imbued with a certain longing that almost celebrates isolation and loneliness. Maybe it's due to this romantic suppression that Thais seem more comfortable with ideas of yearning than actual romance. She says of her cartoons, "They look cute, but have a dark core."
Whether her comics feature super heroes with extraordinary powers or isolated Asian urban millennials, Dunn's characters find common ground in a fantasy world where the subjects can do things they can't in real life. Whether that's shapeshifting or just telling someone they really, really like how they feel about them.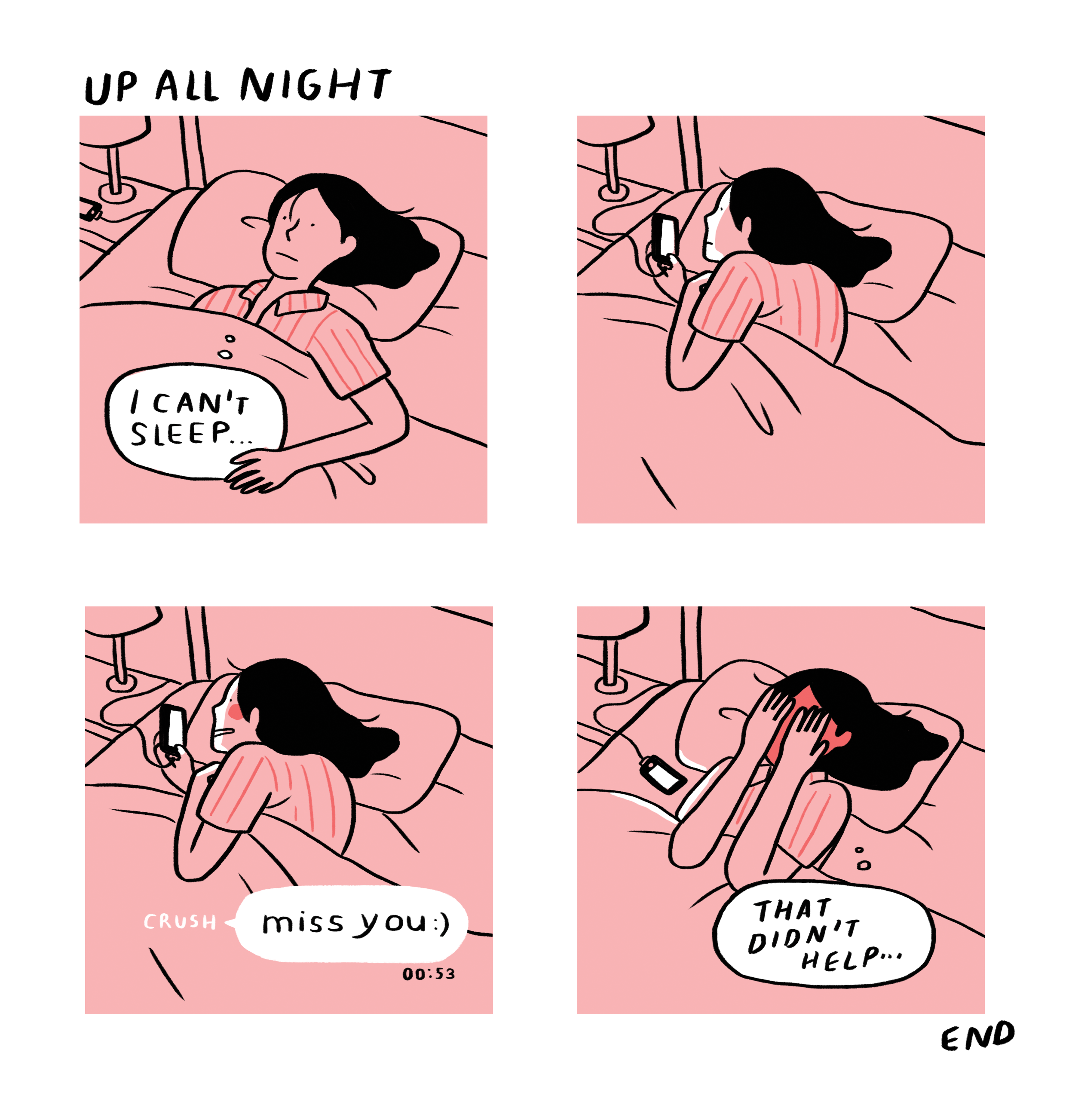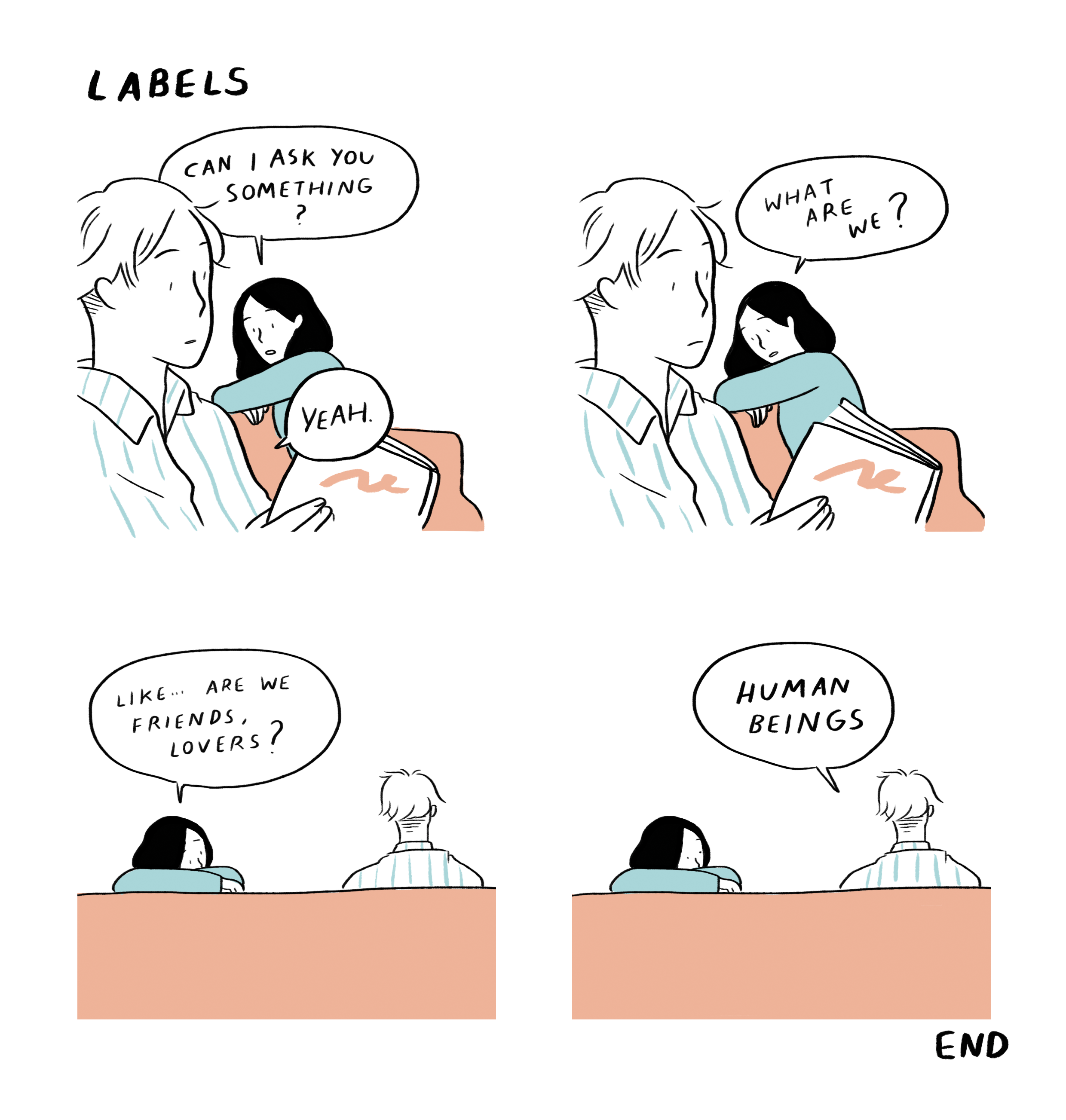 Related:
Illustrating the Irony of Relationships in the Digital Age
Evocative Illustrations Show What Women Do When No One's Watching
The 'Body Bakery' Gives a New Meaning to Eating Face
Source: vice.com