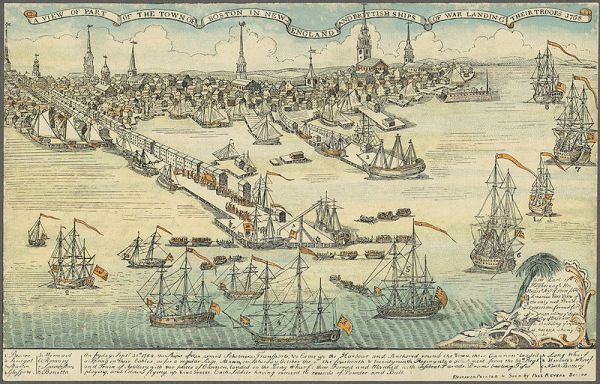 Four of America's first five presidents wrote autobiographies, but only John Adams included details of his private life. Some those details are fascinating, particularly the story of how he sailed across the Atlantic, which gives modern audiences a taste of how hazardous such journeys were. In 1778, he became America's ambassador to France, and set out on the trip with his 10-year-old son (and another future president) John Quincy on the ship Boston. First, everyone got sick. Then they were spotted by three ships.
The ships turned out to be British. The Boston outran two of them, but the third one stayed close. The chase stretched on for days. At dawn, Adams would climb on the deck and scan the horizon—at first it would look like they had escaped, until he spotted a stubborn sail. "Sometimes she gained upon us," he wrote, "and sometimes we gained in our distance from her." Tucker and Barron ordered their crew to keep the Boston's cannons rolled out and ready, their barrels jutting from the sides of the ship, their powder and shot piled beside them.

The Boston escaped its pursuer on the 21st, but it soon ran into a new problem. The wind was picking up; dark clouds were filling the sky. That night, a terrible storm hit. The Boston, with its guns still rolled out, was not prepared, and everyone rushed to store the weaponry. A dazzling bolt of lightning struck the main mast. Somehow it missed the casks of gunpowder still strewn across the ship. But it hit a sailor, leaving a scorched divot in his shoulder, a nasty wound that would eventually kill him.
That was only the beginning of the death and destruction and encounters with enemy ships on that voyage. You can read the whole story at outside Online. -via Digg
Source: neatorama