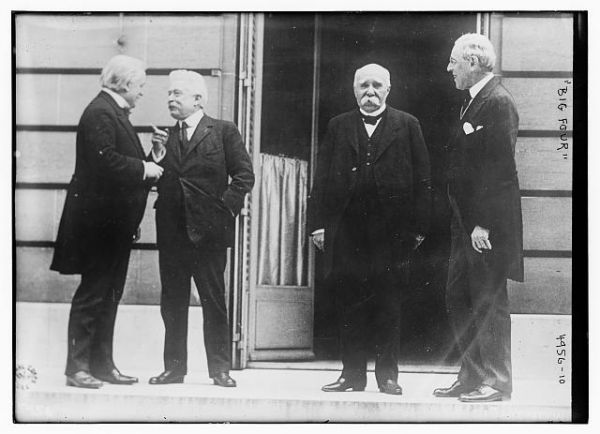 President Woodrow Wilson went to France for the Paris Peace Conference, in which the Allies set up the terms for the end of World War I. He was the first US president to visit Europe while in office, which seems strange today for a couple of reasons: first, all modern American presidents visit Europe while in office, and second, Europe currently doesn't allow Americans to visit at all because there's a pandemic. There was also a pandemic in 1919, and soon after the conference began, Wilson fell ill with the flu.    
Behind closed doors at the Hôtel du Prince Murat, the situation was grave. The president lay in bed, wracked with coughing fits, diarrhea, and high fever, while his staff tried to make sense of his delirious rantings. As chief usher Irwin Hoover recalled, they simply couldn't convince Wilson that the hotel was not, as he insisted, teeming with French spies.

"About this time he also acquired a peculiar notion he was personally responsible for all the property in the furnished place he was occupying," Hoover said. (Apparently, Smithsonian reports, Wilson thought some furniture had gone missing, though it hadn't moved at all.) "Coming from the President, whom we all knew so well, these were very funny things, and we could but surmise that something queer was happening in his mind."
The president's true condition was kept secret from the public. Wilson eventually rejoined the Peace Conference, but his ineffectiveness there had lasting consequences for the rest of the 20th century. Was is because of his illness? Read about President Woodrow Wilson's personal experience with the flu pandemic at Mental Floss.
(Image source: Library of Congress)
Source: neatorama