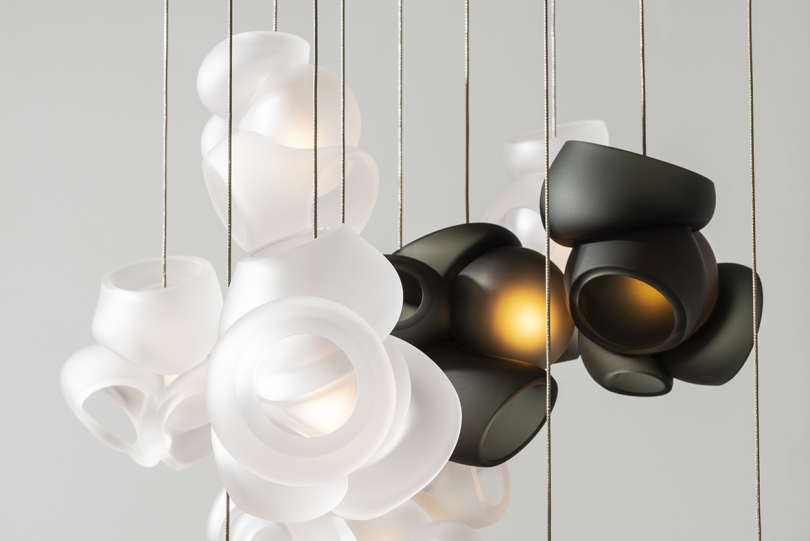 Vancouver, Canada-based Bocci is a design research studio, lab, and factory that has mastered glass blowing and innovative manufacturing techniques. One of their latest products – 100 – is a light fixture, introduced at Milan Design Week 2021, that pulls these qualities together in a performative act. Molten glass bubbles prepared by multiple glass artists are put together to create unpredictable interlocking forms that are ultimately illuminated by the central bubble.
"We've been developing new methods for making form for many years and routinely cutting prototypes to learn about what's happening inside, but it occurred to us that the act of cutting itself can be part of the work, not just a learning exercise," explains Omer Arbel, Bocci's co-founder and creative director. "For 100, we use a diamond saw to cut swaths off the bubble amalgamations after they cool, exposing the most fascinating parts of the geometry."
Jay Macdonell, a glass master at Bocci, explained 100 as being "an exploration in collision and exposure." Bringing together hot working and cold working requires a lot of skill, and to create the "bubbles" the artists need to be able to find where the most interesting interior portions may occur. "To expose the inner geometry, the artists cut openings from several angles, while also addressing the hanging balance of the piece, keeping in mind the central bubble must remain intact, as it becomes the diffuser for a light source."
Each piece is handmade – blown, poured, carved, and polished – ensuring that no two are ever quite alike. It's their individual and irregular qualities that make them beautifully unique.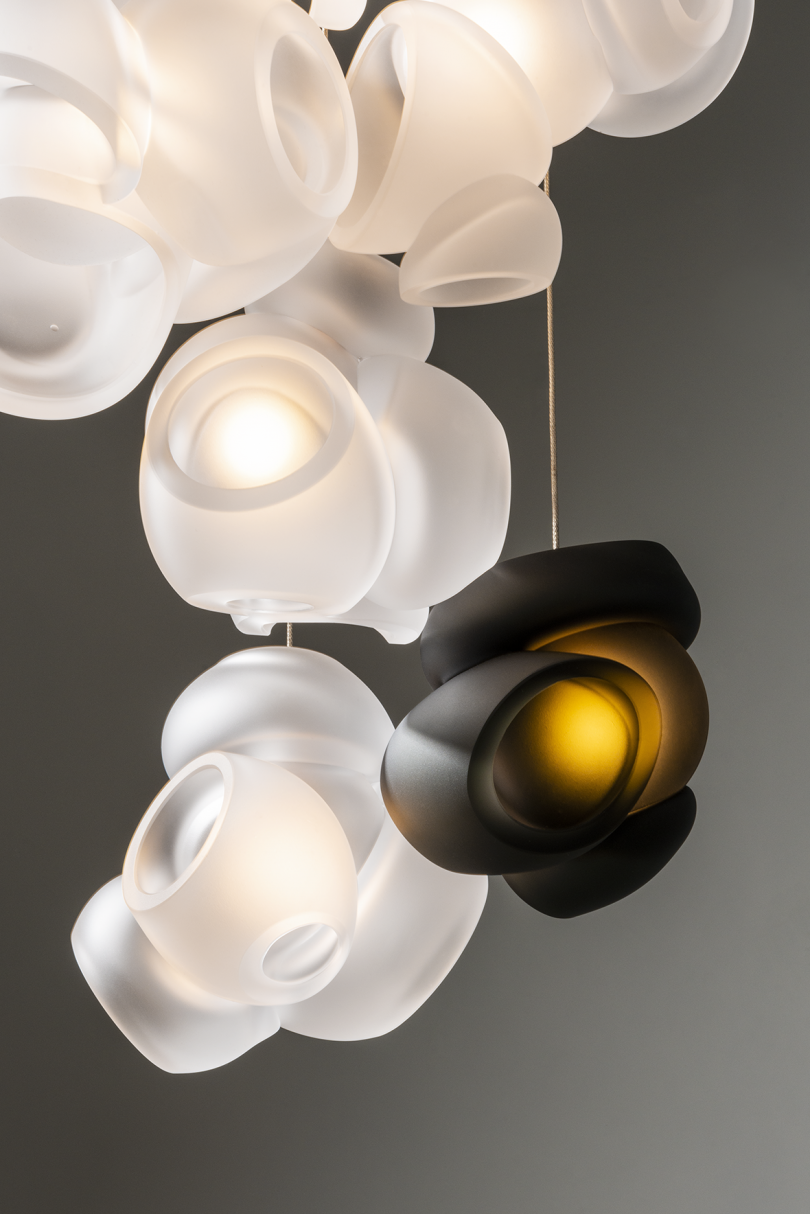 To learn more about 100, visit bocci.com.
Source: design-milk