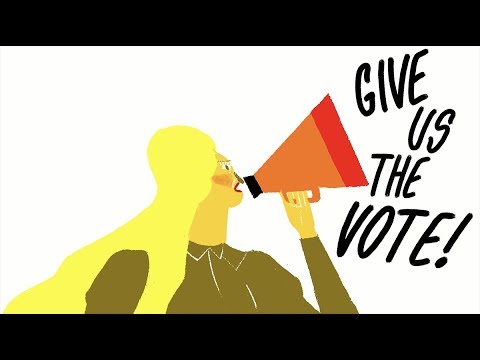 Dolly Parton sings a song she wrote about the 19th Amendment to the US Constitution- the one that enshrined a woman's right to vote. It's from a collection called The Most Perfect Album. The animated video is from artist Maya Edelman.
More Perfect, a Radiolab spinoff podcast about American democracy, commissioned acclaimed musicians and artists from around the world to write original songs inspired by each of the 27 amendments to the U.S. Constitution.

"The mission of this album is to take these sometimes forgotten words and animate them through the power of music. These 27 amendments not only outline our basic rights as Americans, but they also show a country changing, evolving, re-imagining itself. Striving—and not always succeeding — to be better. These songs are a small way to say that these words matter. We're thrilled to bring listeners this music in this critical moment." — Jad Abumrad
You can read about each of the 27 Amendments and listen to each song at the album's website.
-via Everlasting Blort
Source: neatorama