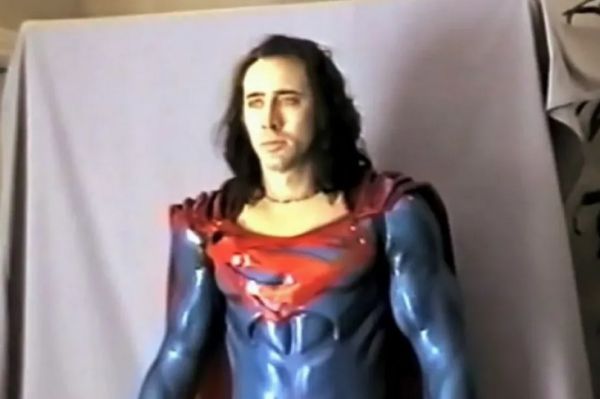 For every film produced by a major Hollywood studio, there are several that didn't get made. Sometimes it's just a rejected idea, sometimes a film lingers in development hell for years, and sometimes the project burns through millions of dollars before being abandoned. We often don't even find out why a movie doesn't get made. But quite a few of these unfinished projects became legends anyway.
2. Superman Lives

The names attached to this would-be Superman movie have made it notorious among film fans. Tim Burton was set to direct, with Nicolas Cage starring as the title hero and Kevin Smith co-writing the script. The project was eventually killed, but not before the studio burned $30 million on it. The most that survives of it today is test footage of Cage in the iconic suit.

16. Sylvester Stallone's Poe

Prior to his days as an action star, Sylvester Stallone came close to portraying a literary icon. Stallone had planned to write and star in an Edgar Allan Poe biopic—titled Poe—early in his film career. He eventually accepted that he wasn't the right person to play the macabre writer, but he got far enough to do some costume tests.
Read about many other movies that got off the ground somewhat but never made it into a theater at Mental Floss.
Source: neatorama