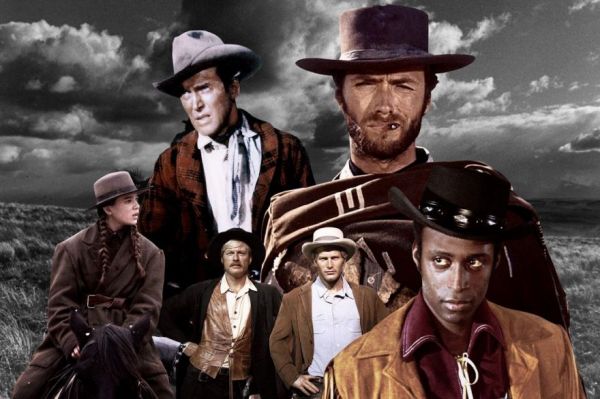 Vulture has produced another list that might make you angry, or might be an opportunity to explore a movie genre you want to know more about. Westerns are particularly American movies, even when they are produced elsewhere. They range from action films to history lessons, from comedies to social commentaries, from art films to mindless romps. There are so many of them that the compilers set some limits.  
This list of the 50 greatest Westerns reflects that wide legacy from the very first entry, a film directed by a Hungarian and starring a Tasmanian. It's been assembled, however, working from a fairly traditional definition of the Western: films set along the America frontier of the 19th and the first years of the 20th century. That means no modern Westerns, no stealth Westerns starring aged X-Men, and no space Westerns with blasters instead of pistols. (We did, however, make an exception for a certain comedy that concludes with its stars attending its own premiere.)

That, of course, still leaves a lot of great Westerns. More, of course, than could possibly fit on a top-50 list interested in capturing the full scope of the genre. As such, not every John Ford film made the list. Anthony Mann and James Stewart made eight Westerns together. Any of them could have been included, but not all of them have been. This list is designed to double as a guide to the genre's many different forms in the hopes it will send readers to corners they might not know and reconsider some classics they might not have seen before.
The list at Vulture features synopses of each movie and a justification for its inclusion, and some trailers, although not as many as we'd like to see. -via Digg
Source: neatorama