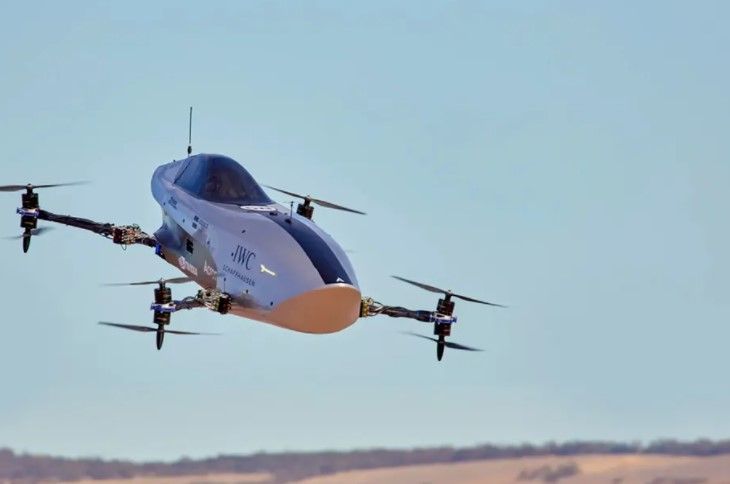 Airspeeder's Alauda Mk3, the electric flying racecar of the aforementioned company, just had its first unpiloted test flights in Southern Australia. The said test was a success, according to the company. For the company, this means that the uncrewed electric flying car Grand Prix will be held this year.
According to Airspeeder (pdf), the unpiloted Mk3 weighs 130 kilograms (about 286 pounds), can go from zero to 62 mph in 2.8 seconds, and climb to 500 meters. It has a removable battery, which its pit crews have been able to replace in under 20 seconds. It can fly for 10 to 15 minutes on one battery pack, the company says, and it's equipped with lidar and radar to create a "virtual forcefield" to help prevent collisions.
Airspeeder says its initial EXA Series races, which it's planning for later this year, will include up to four teams with two remote pilots per team.
The future of racing is here.
(Image Credit: Airspeeder/ The Verge)
Source: neatorama