While more isn't necessarily always better, having options is always welcome. Such is the case of the Keychron Q3, a more key-spacious iteration of the smaller Keychron Q1 that won us over with every tactile *clonk* of it's heavy duty 75% mechanical keyboard layout.
If you've been curious about/admiring the old school chunky terminal keyboards portrayed in Severance, the Keychron Q3 does a serviceable impression. It's definitely large and in charge, with a similar "won't budge from your desk" heft to it like the Q1.
The 80% layout tenkeyless (TKL) full metal Q3 is slightly, yet noticeably, more spacious. But like the slightly smaller Q1, the subtraction of the number pad is intentional. Designed for designers, programmers, and/or gamers, the truncated design allows for a wider periphery of space for mouse movements and takes up less desk surface while retaining dedicated function keys.
Every part of the Q3 is customizable and parts can be purchased piecemeal to mix and match, or fully-assembled as a keyboard. Options include the inclusion of a knob (changing volume is considerably more satisfying with a turn of a dial than a swipe or mouse movement). A new microcontroller unit (MCU) inside, an ARM-based chip, alongside 128KB flash affords the Q3 a speedy 1,000hz polling rate (the frequency of how often the keyboard sends data to your computer after you press a key; the faster, the less delay).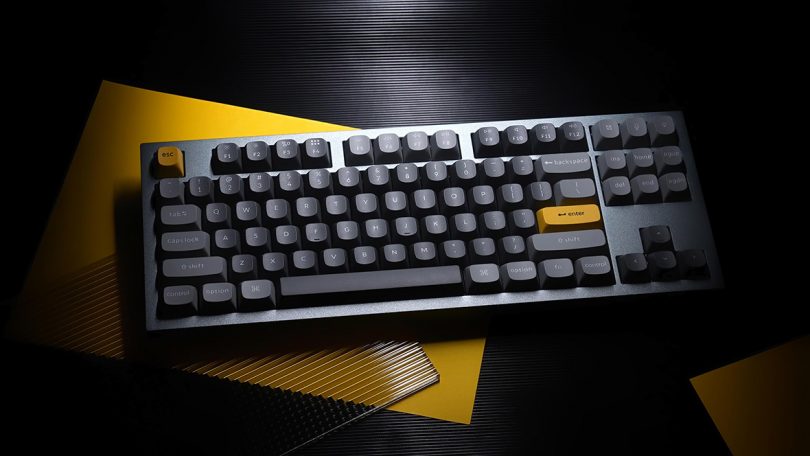 For design application shortcut gurus, the Q3 has you covered. Every key can be customized and shortcut macros can be assigned to match workflows. Additionally, the keyboard is macOS friendly out of the box, with a layout retaining the same multimedia and function keys as a standard Apple keyboard and Windows compatibility via USB Type-C cable.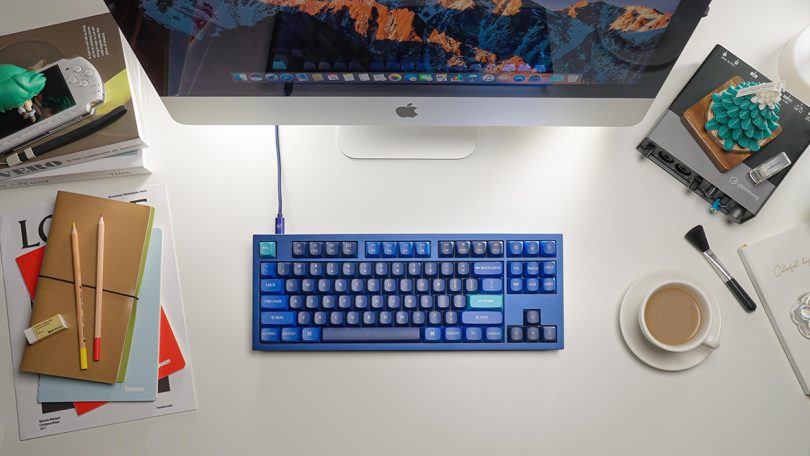 Available in six options, three colors, and with three different switches to choose from, the barebones Keychron Q3 version is available for $154, with the fully assembled version available for $174 at Keychron.com.
This post contains affiliate links, so if you make a purchase from an affiliate link, we earn a commission. Thanks for supporting Design Milk!
Source: design-milk