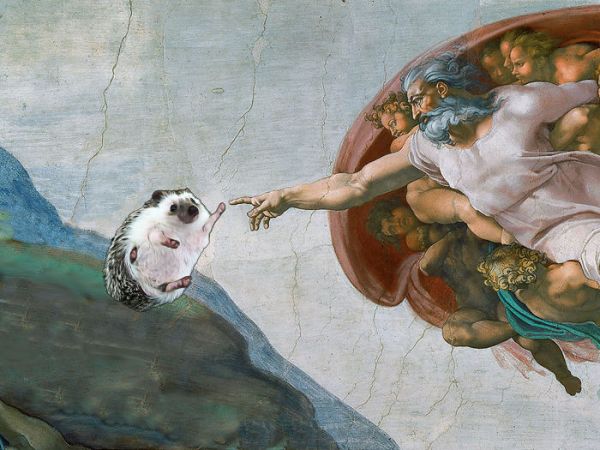 People have been in love with hedgehogs since they first set eyes on those cute little critters, and since then we've been expressing our love by making them the subject of many artistic masterpieces.
However, the human centric heads of the art world didn't want galleries displaying works of art depicting hedgehogs as superior life forms, so they censored the artwork by painting people over the hedgehogs.
So hedgehog art historian Princess Pricklepants has been busy uncovering the ugly truth about human art history, peeling back the layers of cover-up paint to reveal the true stars of our favorite works of art.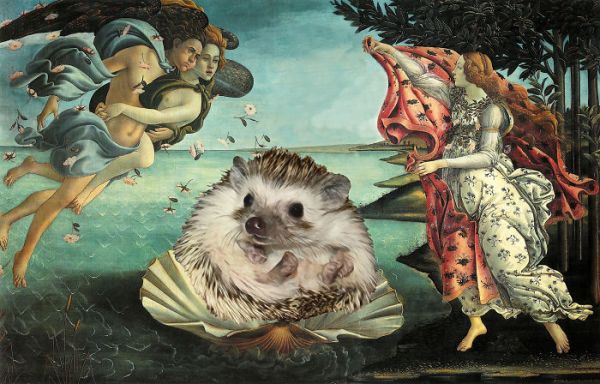 See The Amazing World Of Hedgehog Art History here
Source: neatorama