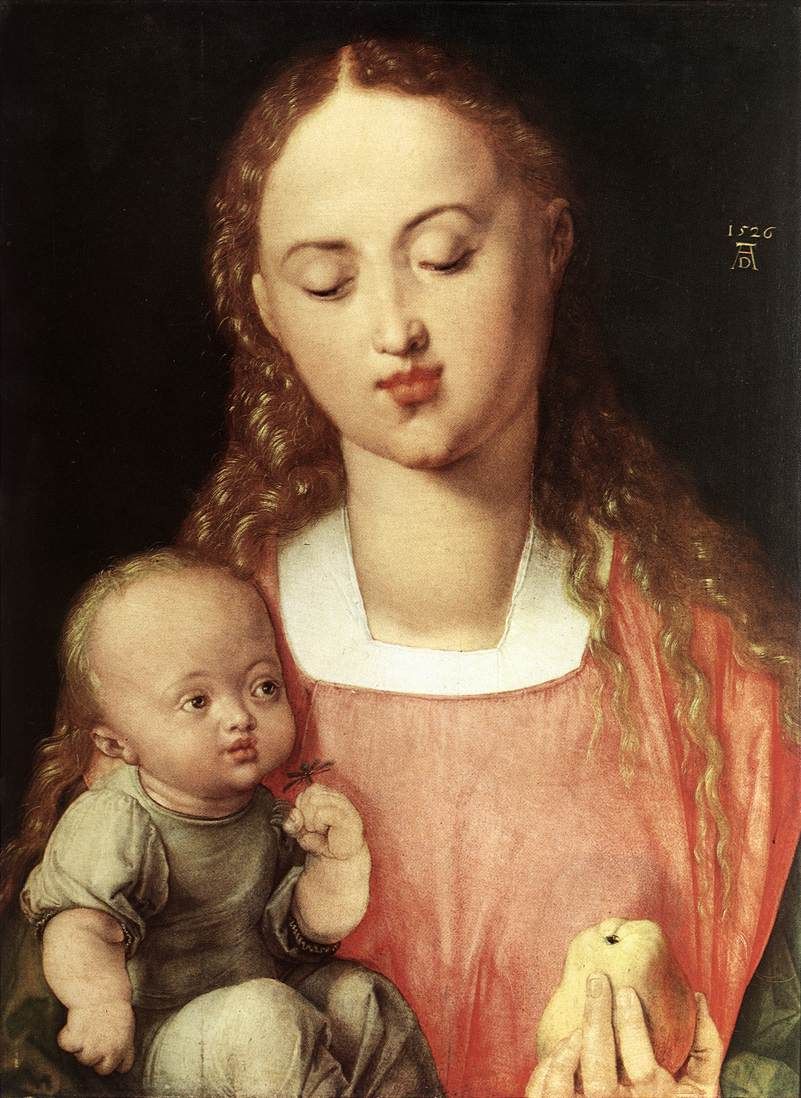 Isabella Dalla Ragione is an archaeobotanist. That means that she researches the history of plants, many of which have changed over time with human cultivation. For example, Albrecht Durer's 1525 painting Madonna and Child with Pear actually shows an old form of the apple. Atlas Obscura describes how her research methods led to this conclusion:
"You can find so many texts detailing the symbolic meaning of pears in this painting," Dalla Ragione says. However, the distinctive shape of the top of the fruit in Durer's painting made Dalla Ragione realize that it was actually a "mouth of the ox" apple, an ancient variety that Dalla Ragione had found years ago in an abandoned field near Perugia and now grows on her farmstead.
Ragione tries to restore these old varieties through careful cultivation:
Once she finds a long-lost tree, Dalla Ragione plants three samples in her farmstead and puts them up for adoption via Archeologia Arborea's website. "If you adopt a tree, it means your contribution will be used for its preservation," she says. "Some adoptive parents come from as far as the U.S. or Australia."
She personally takes care of her 600 plants year-round. Between September and October, she picks up most of her pears and apples and preserves them inside an abandoned chapel next to her farmstead. Standing against the chapel's frescoes, these baskets of fruit symbolize Archeologia Arborea's mission statement: that plants are an essential element of cultural heritage.
Image: Web Gallery of Art
Source: neatorama