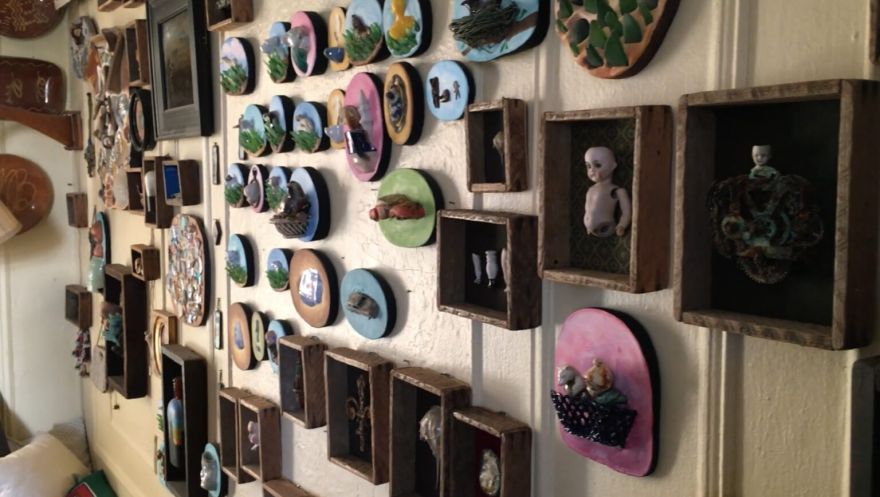 Urban archaeologist Scott Jordan has been shoveling through the trash for nearly five decades. He takes the different items he finds and transforms them into new artworks. His findings offer a glimpse into the culture and lifestyle of the previous generations that resided in New York City, as Colossal details: 
A new documentary produced by Kaleidoscope Pictures chronicles Jordan's lifelong practice that involves digging and uncovering items that he then transforms into new artworks. Dubbed "The Artifact Artist," the short film by the same name follows the archaeologist and historian as he pulls glass bottles, Civil War-era garments, and small toys from the earth. While Jordan cleans and restores much of the pottery and well-preserved items, he utilizes the rest to create jewelry and assembled, sculptural works that nestle into shadowboxes, which he then sells at flea markets.
Watch the full documentary below, and find more information on Jordan's site, Things Found NYC, which he runs with Belle Costes. Shop the pair's findings on Etsy. 
Image via Colossal 
Source: neatorama