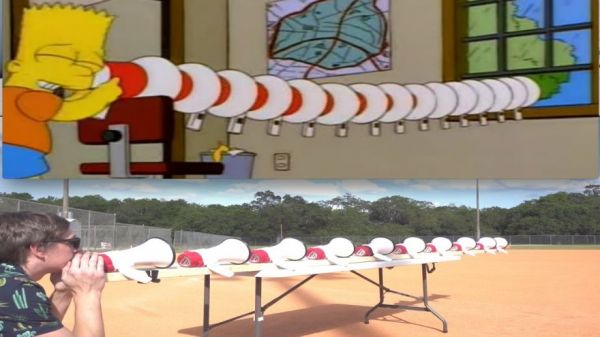 The Simpsons have presented some incredibly strange and stupid ideas over the years that we laughed at while watching and joked about with friends after the episode was over.
But the internet made it entertaining and lucrative to recreate ideas presented on The Simpsons in real life, thus theories like this one involving Bart linking ten megaphones together are now seen as a challenge: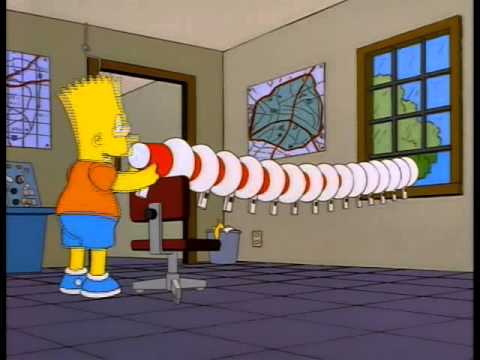 Kevin Kohler, aka The Backyard Scientist, decided to test Bart's theory of the linked megaphones to see if he could break every window in his neighborhood with the force of his voice. So he linked up 10 megaphones and screamed through the one on the end, just to see if the writers were onto something with this theory.
Did Kevin's chain of megaphones have the same destructive power as Bart's did in season 8, episode 25 of The Simpsons? Tune in and find out!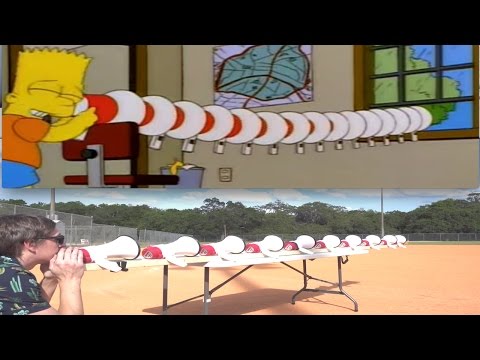 -Via GeekTyrant
Source: neatorama