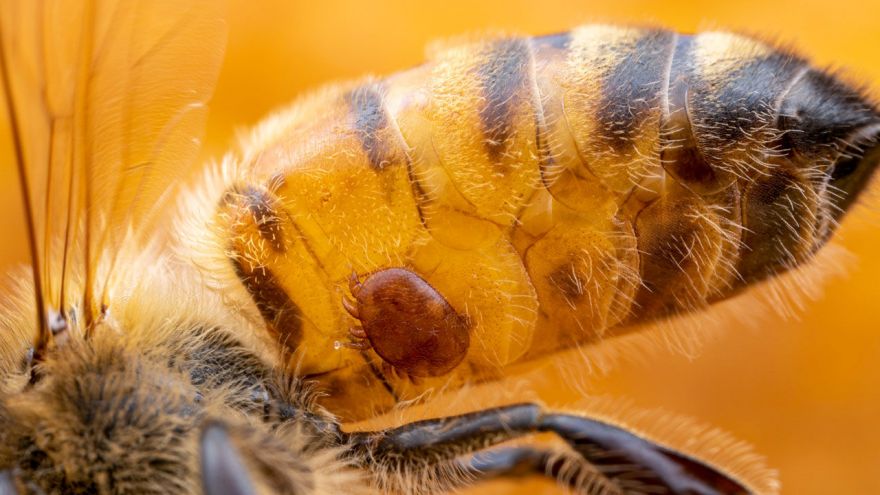 The honey bees of the world are fighting a battle that they are quickly losing. In the United States, for example, the number of honey bee hives have decreased from 6 million to 2.5 million. That is almost a 60% decrease. Up to now, they are still under threat from mites that kill their colonies, viral pathogens, and possibly pesticides.
Scientists may have found a way to improve bee survival through a bacterium that lives in its guts.
By genetically modifying the bacterium to trick the mite or a virus to destroy some of its own DNA, scientists have improved bee survival in the lab—and killed many of the mites that were parasitizing the insects.
The work, which has yet to be tested in whole hives or outdoors, promises to be effective over the long term, says Robert Paxton, a bee ecologist at Martin Luther University, Halle-Wittenberg, who was not involved with the study. It could help end, he says, "the major plagues of the honey bee."
More details about this exciting news over at Science Magazine.
(Image Credit: Alexander Wild/ Science Magazine)
Source: neatorama