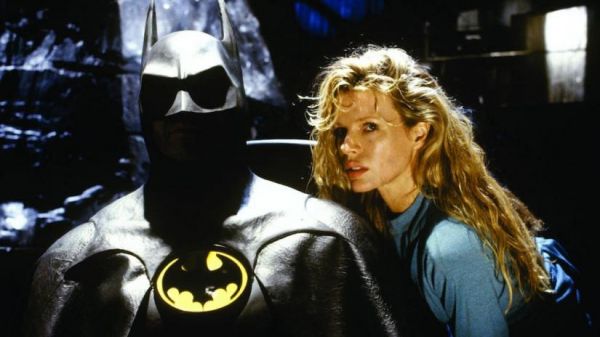 The movie Batman was released in theaters thirty years ago this month. While Millennials may see it as one in a line of many Batman movies, it was a game changer in its time. The only other Batman we knew outside of the comics was the campy 1960s TV series. Tim Burton made films that looked like cartoons and Michael Keaton was a comedic actor, so we didn't know what to expect. Plus, the only serious actor cast was Jack Nicholson, who, for some reason, was going to play the character most destined for a comedic portrayal. Batman was not only the hit of the summer, but remained in theaters for six months. However, getting there was not easy. Michael Uslan had dreamed of making a dark Batman film for years, and even after he got the rights to the character, no studio was interested.     
"It really was a high-pressure, ticking clock scenario," Uslan says. "I had quit my job at United Artists and I went to L.A. figuring that every studio would line up at my doorstep, because they would understand the potential for sequels and animation and toys and games and everything that comes along with it."

Uslan was stunned when he and Melniker's pitch for a dark Batman film was turned down by every studio. "Not only did they turn us down, they basically said, 'This is the worst idea we've ever heard,'" Uslan recalls.
But eventually Uslan got a deal and the interest of a few big stars, and Warner Bros. gambled millions of dollars in both production and marketing. Read the story of how Batman came to the big screen, with stories from the set at the Hollywood Reporter.  -via Metafilter
Also: Read Michael Uslan's story in a previous Neatorama article.
Source: neatorama