Set out to make the graduates in your life feel extra special for reaching this major milestone with a graduation gift that helps prepare them for their next chapter. Whether you're shopping for a high school or college graduate, the perfect graduation gifts should be as fun as they are practical. And while you can seldom go wrong with cold hard cash, you'll never regret giving your graduate a memorable gift they'll be excited to use every day. Read on for our top graduation gift ideas. For more modern gifts for grads, visit the Design Milk Shop.
To make managing all the appointments and deadlines that adulthood can bring, gift your graduate the coolest wall calendar around. Poketo's Spectrum Wall Planner brings a bold pop of color to your wall, turning looming due dates into joy-inducing wall art. Hang it up one month at a time, or lean into the calendar's playful palette of colors by creating a fun year-long display.
$48
Shop Now >>
Ciseal's modern tablet stand is a true post-grad MVP. The bent plywood shape keeps your iPad propped up with ease, while bringing a modern and minimal aesthetic to your home – making it exactly the kind of tech accessory that your grad will turn to again and again. Use it in the kitchen while following a recipe, at your desk or home office to hold up an additional screen, or even use it to prop up a book for hands-free reading.
$76
Shop Now >>
Gift your graduate the tools to succeed at meal prepping with a Takenaka Bento Box. The Japanese brand's latest Flat Bento Box boasts a more minimalist, streamlined design and new posh pastel colorways to make preparing and enjoying meals on the go all the more enjoyable. Complete with an airtight design to preserve freshness and flavor, and an accompanying elastic band for secure and spill-free closure, the Bento Box Flat is bound to be your graduate's lunchtime go-to.
$36
Shop Now >>
Because coffee is a supporting character in every chapter of life, you can't go wrong with a stylish and well-made pourover. This Ceramic Pourover by departo is perfect because it sits comfortably on top of a larger tea or coffeepot or on top of a mug for a beautifully brewed cup. The pourover's artisanal glaze makes it feel extra special too, turning your grad's daily coffee routine into a modern and meditative ritual. We'd recommend pairing this one with one of departo's mugs for a rounded out gift that your coffee-loving grad will adore.
$32
Shop Now >>
Who are we kidding, everyone loves the Wick Portable Candlelight. Especially high school graduates who want a candlelit vibe in their dorm without violating no candle rules, and college graduates who crave the convenience and comforting glow of a portable lighting solution. The elegant, modern form is made even cooler thanks to Graypants' new matte finishes and clean white (and black) colors – making the Wick a thoughtful and useful gift any graduate will use and enjoy every day.
$149
Shop Now >>
A solid starter set fit for dorm or first apartment living, this colorful and eco-friendly plate set is made of organic bamboo fiber and cornstarch – making them 100% biodegradable and a more sustainable alternative to disposable plates. The bold, lively pattern on the Planes set and its smooth, modern form will instantly energize and inject fun into every one of your graduates' mealtimes. And the best part? They're dishwasher safe!
$48
Shop Now >>
Help fuel a graduate's late-night study sessions or their new work commute with W&P's Porter Mug. Made of a durable ceramic wrapped in a matte silicone, and conveniently sized to fit in your cupholder, this stylish, reusable mug is thoughtfully designed to travel with you – essentially eliminating your need for disposable coffee cups. Design-loving grads will be fast fans of the Porter's multicolored terrazzo look, and the elevated aesthetic it brings to coffee breaks!
$25
Shop Now >>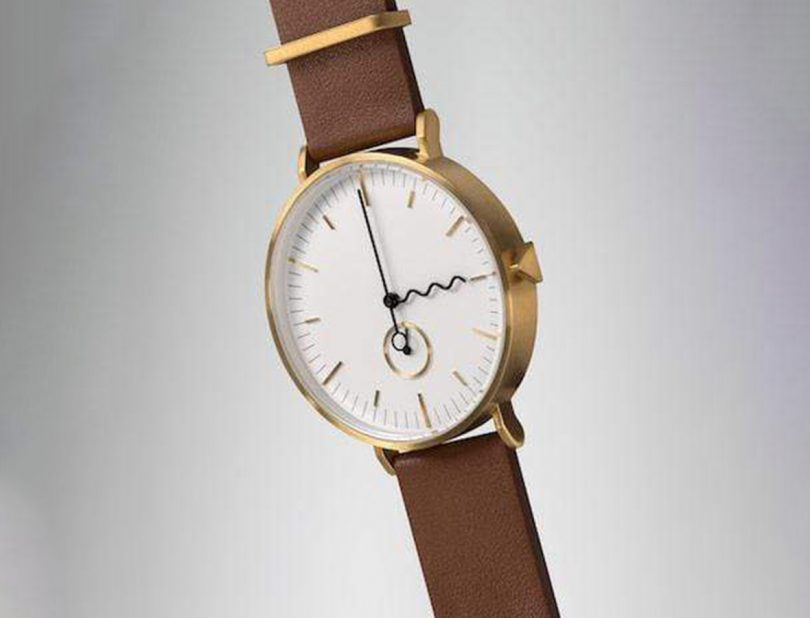 For the extra special and well-meaning graduate who was always a few minutes late to class, AARK Collectives Tide Nue Watch is sure to be their new favorite accessory. The perfect mix of modern and traditional aesthetics, the Tide Watch features a minimal face that's made playful thanks to its wiggly hour hand. The streamlined gold, rose gold, and silver watch casings give this timepiece an elegant look, while the classic Italian leather watch band keeps it casual enough for daily wear, perfectly complementing your graduate's personal style.
$194
Shop Now >>
We're longtime fans of the Notabag and for good reason. The eco-friendly reusable bag seamlessly transitions from an over-the-shoulder tote bag to a hands-free backpack with a simple pull on the straps – making it a flexible and fashionable accessory fit for a new grad's evolving lifestyle. Even cooler, every bag in Notabag's recycled range is made using 12 recycled plastic bottles that would otherwise end up in landfills! All while being completely machine washable and water-resistant for fuss-free wear. What's not to love?
$28
Shop Now >>
Give your new graduate the gift of better sleep hygiene with the OneClock. Tried and tested by resident tech editor Gregory Han, the analog timepiece uses science-backed melodies (composed by Grammy award-winning artists!) that gradually build in tempo and intensity to lift you out of sleep peacefully – and without the panic jolt brought on by most phone alarms. The built-in, touch sensitive nightlight comes in handy when fumbling around in the dark, and the clock is incredibly quiet so you need not worry about steady ticking keeping you awake. Factor in the modern, timeless look and the sustainable wood finish, and the OneClock is sure to be your grad's favorite nightstand accessory.
$299
Shop Now >>
What better way to usher your graduate into full-fledged adulthood than with a new blender? With its modern, space-saving design, sleek ridged blending vessel, and the high-performance tech inside, the Beast Blender is an appliance any graduate will happily keep on their countertop. Plus, they'll love knowing the Beast can perform a variety of functions in the kitchen, from making smoothies and other blended drinks, to making dips, batters, and spreads for their favorite recipes. And with the included Hydration Bottle, they can enjoy their creations on the go!
$185
Shop Now >>
>>> For more graduation gift ideas, visit the Design Milk Shop here! <<<
Source: design-milk