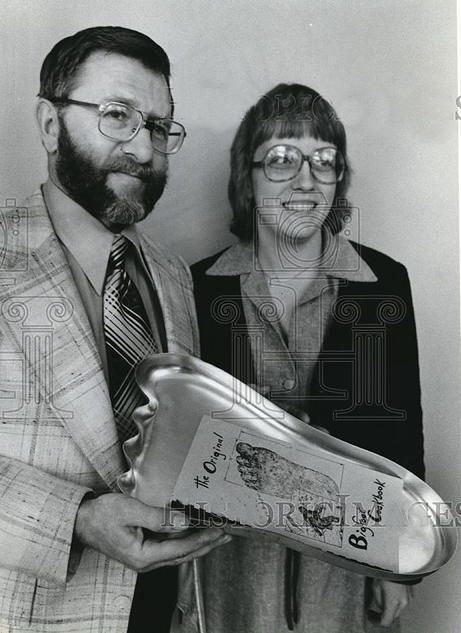 The 1970's had its share of oddities. Besides Watergate, there was disco, bell-bottoms, polyester (everywhere), wide ties, chest hair, medallions, butterfly collars, skin-tight t-shirts, sandals, leisure suits, flower patterned dress shirts, sideburns, and tennis headbands. And then there was the Bigfoot Cookbook.
in 1978, Jean and Boyd Brougher of Salem, Oregon (prime Bigfoot country) created the Bigfoot Cookbook, which came with a giant-footprint baking pan as seen above. A capsule summary of the Bigfoot Cookbook and its history, along with some of its recipes, may be found here.
I'm partial to the 'Stomping Good' Carrot Cake myself.
Source: neatorama