The following article is from the book Uncle John's Bathroom Reader Plunges into California.
A young woman is murdered, her body mutilated and dumped next to an L.A. sidewalk. Sensationalized newspaper reports call her everything from a manipulative tease to a naive young girl. But who was she, and who killed her? Here's a murder mystery, L.A.'s most notorious cold case, ripped from the headlines …of 1947.
A GRISLY FIND
On the chilly, foggy morning of January 15, 1947, an L.A. housewife out for a walk with her young daughter stumbled upon a gruesome crime scene. Amid the weeds and grass of a vacant lot, a few feet from the sidewalk, lay the body of a woman. To add to the horror, the body had been cut in two at the midsection, the intestines removed and stuffed underneath the bottom half. The woman's face had also been disfigured, her mouth cut into a wide, Joker-like grin.
The shocked housewife grabbed her daughter and ran to a neighbor's house to call the police. By the time investigators arrived, however, reporters and curious residents were already there…and had trampled all over the scene, destroying a lot of evidence. Still, the LAPD made some interesting discoveries:
• The woman was about 5'6″ tall, had black hair and green eyes, but no identification.
• There wasn't any blood at the scene—not in, on, or around the body. In fact, the medical examiner would later say that the body appeared to have been drained of blood and scrubbed clean. So the police knew the woman had been killed elsewhere.
• Besides the cuts to the woman's face, she had rope burns on her wrists and ankles, indicating that she'd been restrained.
• There was dew under the body, meaning she had to have been placed there after 2:00 a.m., when the temperature in the area dropped below 38°F, the dew point (temperature at which dew forms) that day.
• The body had been cut cleanly in half, leading police to believe the murderer was someone skilled at dissection…like a surgeon, medical student, or butcher.
But as interested as the investigators were in what had happened to the young woman, initially they had a more pressing question: Who was she?
BIRTH OF THE BLACK DAHLIA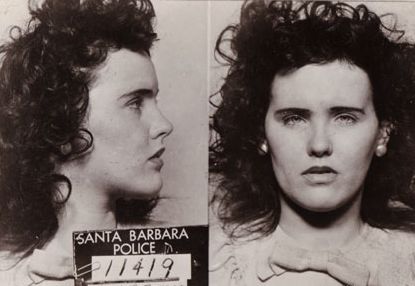 The officers took the woman's fingerprints and sent them off to the FBI lab in Washington, D.C. Pretty soon, they had an answer: Elizabeth Short, age 22. She'd been fingerprinted a few years before for a job at Vandenberg Air Force Base (then called Camp Cooke) and again for an arrest for underage drinking.
To the police, Short was a crime victim, plain and simple. But to the reporters sniffing around the case, she became a media star. The details of Short's brief life were mysterious—she had no real friends and seemed to prefer the company of strangers. As details of her personality emerged, reporters began to sensationalize the case: She hadn't just been murdered, she was slaughtered! She hadn't just been pretty, she was a hauntingly beautiful, aspiring starlet! Newspapers implied (or even outright said) that Short's good looks and lifestyle had led to her murder. Pretty quickly, they nicknamed her the "Black Dahlia," for her dark hair and a movie, The Blue Dahlia, that was popular at the time.
A SHORT STORY
Short first came to the state in 1943–44, and lived in Vallejo and Lompoc with her father and various roommates. After being arrested for underage drinking, she was sent home to her mother in Massachusetts and spent some time traveling the East Coast. She'd been engaged to an airman who was killed in World War II, and in mid-1946 followed another boyfriend back to California.
The descriptions Short's former roommates gave to police became fodder for the press. According to one, she had "a different boyfriend every night." Another said she liked to "prowl" Hollywood Boulevard looking for men. She also had no job and had been staying with new friends in San Diego until just before she was murdered.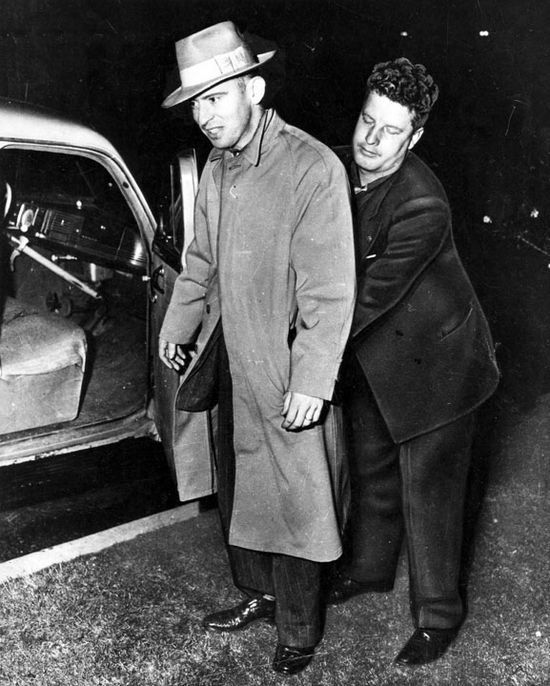 It was in San Diego that she met Robert "Red" Manley, the last person police could find who had spent any real time with Short while she was alive. His story went like this: On the evening of January 8, Manley saw Short on a street corner. He'd never seen her before, but was worried about her well-being. (A woman out at night alone in 1947 was, for many, cause for immediate concern.) He pulled over and asked if she needed a ride. At first, he said, Short ignored him. Eventually, she relented and got into his car. They spent a platonic night together at a San Diego hotel, and he dropped her off at the Biltmore in downtown L.A. the next day. According to Manley, Short said she was heading up to Berkeley. That, he always maintained, was the last he ever saw of her.
But there was a big problem. Short was murdered on the night of January 14 or the early morning of the 15th. If Manley had last seen her on the 9th, where had she been for the five or six days in between? Nobody knew…or would admit to it.
ODD DEAD ENDS
Meanwhile, the police continued investigating, knocking on doors and interviewing residents in the neighborhood where the body was found. Had anyone seen or heard anything suspicious? Did anyone know Elizabeth Short? Most answers were no, but they did find out that Short's father lived within a couple of miles of where her body had been discovered. At first, that seemed like a fantastic lead, but Cleo Short said he hadn't seen his daughter in three years, ever since they'd had a falling-out over housework and the fact that she preferred to spend her time partying in Hollywood instead of finding a nice husband and settling down. Police had no reason not to believe him.
There were a few other leads, too. Police found Short's purse and shoes in a trash can a few miles from the crime scene. They also eventually received 10 letters from someone claiming to be the killer. (Over the course of the investigation, police got hundreds of letters, but these 10 seemed legitimate.) And an anonymous package had been mailed to an L.A. newspaper several days after news of Short's death broke. The package smelled like it had been doused in gasoline, a technique criminals sometimes used to obscure their fingerprints on paper. It included pictures of Short, her birth certificate, her social security card, an obituary, and an address book containing the names of 75 different men. As the press went wild with that salacious detail, the police questioned all the men. Their stories were a lot like Manley's: They'd met Short briefly (often on the street at night) and had a few drinks with her. But after figuring out that she wasn't interested in a relationship, they never saw her again.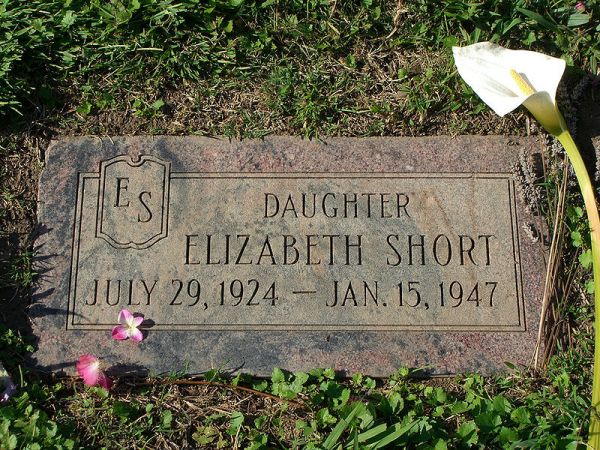 (Image credit: DarkCryst)

ANYONE'S GUESS
To this day, more than 60 years after the crime, the LAPD and FBI have no official suspects in the murder of Elizabeth Short, and the case has never been solved. It has remained a media sensation, though. Over the years, dozens of books have been written about the case, and two movies have been made, the most recent in 2006. The list of unofficial suspects remains long and, in some cases, ridiculous—one woman even went so far as to accuse actor/director Orson Welles because he'd once performed a magic act in which he sawed a woman in half. But here are three suspects on the "real possibility" list:
• Robert Manley. Because he was the last person to see Short alive, Manley has always topped the various suspect lists. But he had an alibi for the night of the murder and passed a polygraph test shortly afterward.
• Walter Bayley. In the late 1990s, LAPD detectives got a new piece of evidence: In 1947, Walter Bayley, a surgeon, had lived just one block away from the crime scene. His daughter was friends with Elizabeth Short's sister, clearly connecting him to the victim. But Bayley had no history of violence, and no other evidence linking him to the crime has ever turned up.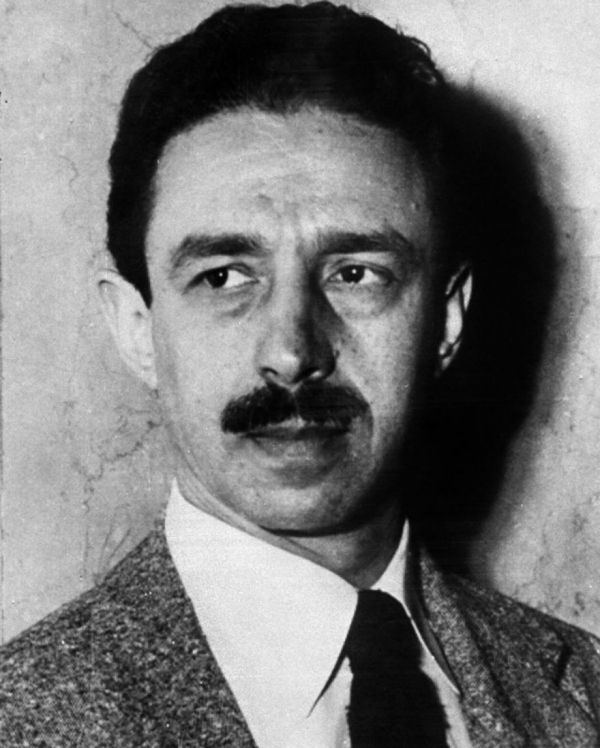 • George Hodel. Retired LAPD detective Steve Hodel claimed in a 2003 book that his father George, a brilliant surgeon, killed Elizabeth Short. According to Steve, his father was a sadistic man who had molested his own 14-year-old daughter (a crime for which George was tried and acquitted in 1949). Both Steve and his sister claim their father held wild parties at his Hollywood mansion in the 1940s and that there was even a secret room inside the house that was off-limits to the kids. Steve also offered as evidence a family photo album, which he said included a blurry picture of a woman who resembled Short. (No one has been able to tell for sure.) And one long-ago witness reported seeing a black sedan in the neighborhood near the abandoned lot shortly before the body was found. In 1947 George Hodel drove a black Packard.
___________________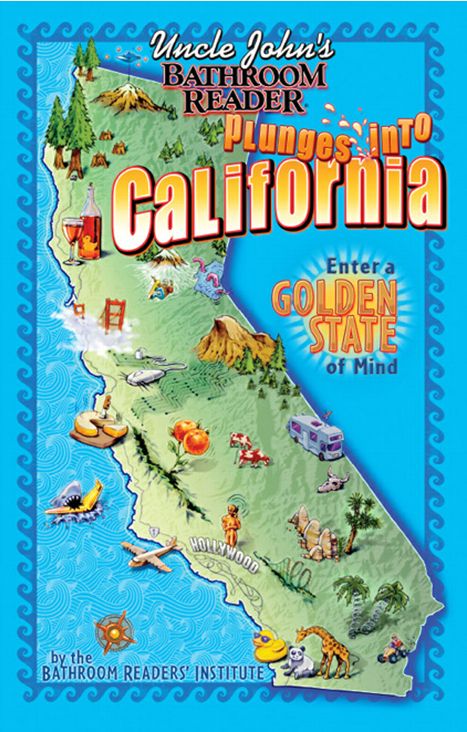 The article above was reprinted with permission from Uncle John's Bathroom Reader Plunges into California. This volume brings you stories of the Golden State you've never heard before. You'll meet child prodigies, spies, traitors, celebrities (and sidekicks), gossips, hermits, humanitarians, and zealots.
Since 1988, the Bathroom Reader Institute had published a series of popular books containing irresistible bits of trivia and obscure yet fascinating facts. If you like Neatorama, you'll love the Bathroom Reader Institute's books – go ahead and check 'em out!
Source: neatorama