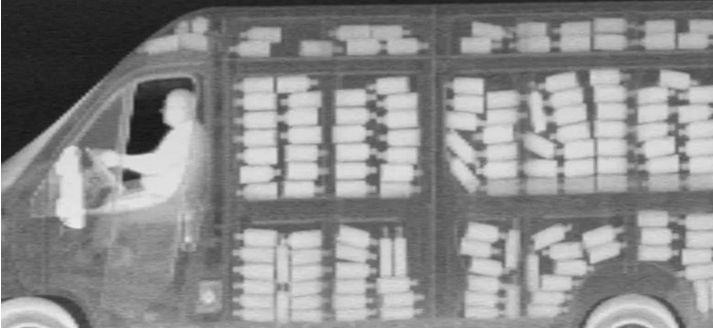 One of the justifications that Donald Trump had for wanting to build his beloved border wall is to stop the flow of drugs in the US. However, data from the US Customs and Border Protection (CBP) proves that wrong:
In 2018, for example, 90% of heroin, 88% of cocaine, 87% of methamphetamine and 80% of fentanyl seized by officials was smuggled through legal crossings.
To prevent future entry of illegal drugs in the future, the CBP is relying on x-ray technology to detect attempts to smuggle such illegal drugs:
In all, a CBP spokesman told CNET, the agency has more than 300 drive-through scanners, 3,500 small-scale X-ray machines and 35,000 handheld devices deployed at US ports of entry. In the 2019 federal budget, CBP received an extra $520 million for additional nonintrusive inspection technology at land border ports of entry.
"The focus is not just to replace aging systems," Robert Perez, deputy commissioner of CBP, said before the House Committee on Homeland Security on May 9, "but to transform port operations in order to expertly facilitate legitimate travel and trade, while successfully interdicting deadly fentanyl and other contraband."
To know more about CBP's attempts to prevent illegal drug smuggling in the US, go to cnet.com.
image taken from cnet.com
Source: neatorama