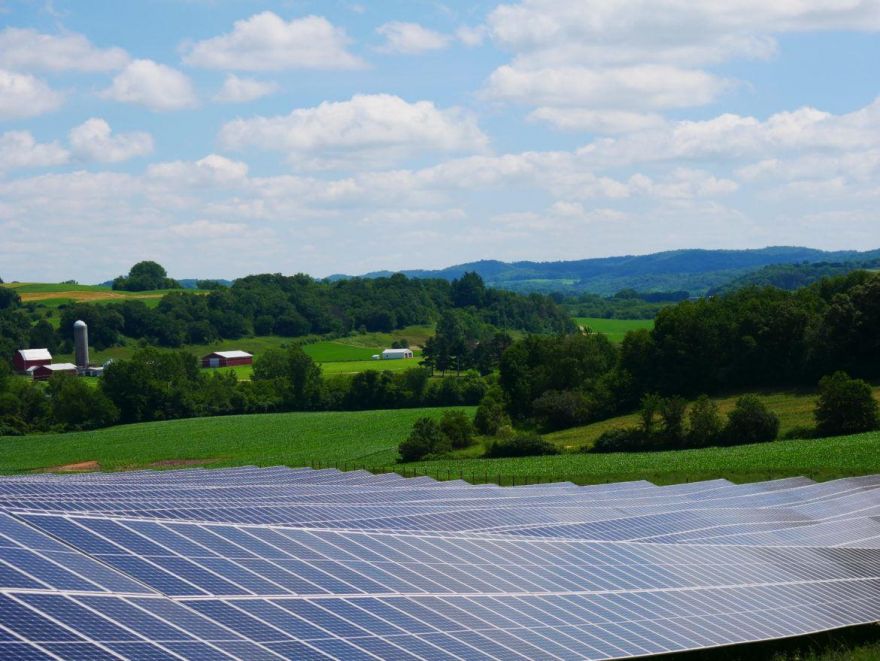 Operating on 100% renewable energy is a very expensive endeavor for any business to undertake but Organic Valley had set its sights on implementing that policy for their company.
However, it was quite difficult for them to find a partner to develop the project. And so began their quest for clean energy that led to a collaboration between organizations and states to meet their goals and paved the way for the largest-ever solar project in Wisconsin.
The Butter Solar Project consists of 32 megawatts installed at 10 locations feeding into 13 municipal utilities in three states. A who's who of co-op grocery store shelves including Organic Valley, Dr. Bronner's and Clif Bar have signed on to buy the renewable credits along with the city of Madison.
It all started with a quest by Organic Valley to operate on 100% renewable energy before the project mushroomed into a much larger initiative, said Eric Udelhofen, project director for the developer, OneEnergy Renewables.
Read more of the story on Lacrosse Tribune.
(Image credit: OneEnergy Renewables)
Source: neatorama