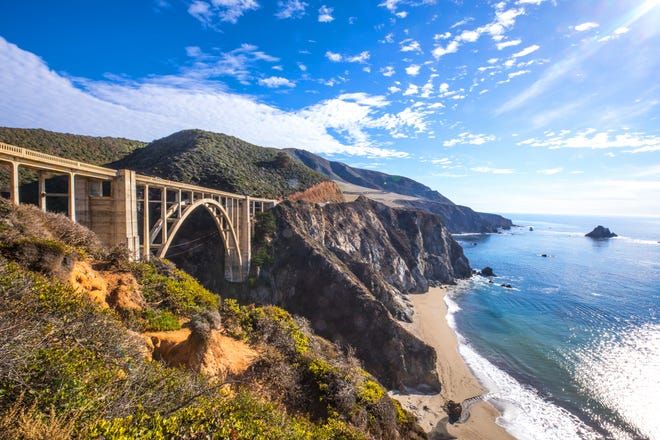 Thanks a lot, climate change. The iconic Pacific Coast Highway in California is at risk of collapsing entirely as parts of the road have been falling into the ocean after intense rainstorms. Erosion expert Gary Griggs says that the road's days are numbered, as another 150-foot piece of the highway broke off, according to the state's Department of Transportation:
Repairs are scheduled to be complete in early summer. For now, travelers must turn around when they reach the gaping hole – there's no bypass in that remote stretch of road.
As global temperatures warm because of human-caused climate change, Griggs says the conditions that lead to this kind of damage will only increase.
The PCH's days are numbered, Griggs said. It's "inevitable" one day the fixes and repairs won't be enough or will be too costly to save the highway.
Image via USA Today
Source: neatorama