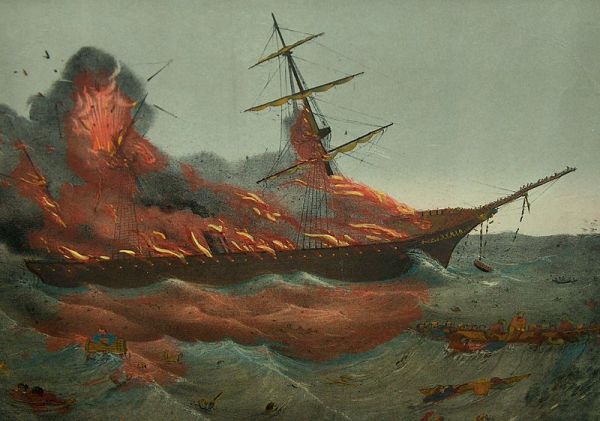 Alexander Keith Jr. of Halifax, Nova Scotia, led a short but eventful life that shortened the lives of many others. Keith started his criminal career by selling gunpowder for his uncle, but making an extra profit by cutting it with lesser material. His first bombing is assumed to have been an attempt to destroy the evidence. This appeared to be the inspiration for several different later crimes. When the US Civil War broke out, Keith fell in with Confederate spies who operated out of Canada.
Keith's crimes included spying, firebombing, arms smuggling, counterfeiting, hijacking, murder, attempted germ warfare, theft, arson, and insurance fraud. Some these crimes were committed against the Union, others against the Confederacy. It didn't matter as long as Keith could profit somehow. His final bombing was well after the war, in which between 40 and 80 people were killed in Germany, all so that Keith could collect an insurance settlement. In doing so, he became a pioneer of what would come to known as the time bomb. Read the story of Alexander Keith Jr. at Cracked.
Source: neatorama
Facebook Notice for EU! You need to login to view and post FB Comments!