contoh gangguan paling kejam pic.twitter.com/D7b8PeGfvq

— Patengggg (@ftnaziemh) May 2, 2021
Cats love boxes, and they tend to fit themselves inside a cat-sized shape on the floor, even if it's not a box. Cats will even sit inside fake squares. This presents a problem for Muslims. Set a prayer rug out, and the cat will be there. You can see plenty of examples in this Twitter thread.
What to do? The simplest solution has been to get the cat its own prayer rug. These miniature rugs have become rather popular in Malaysia and Indonesia, as you can see from this collection of images.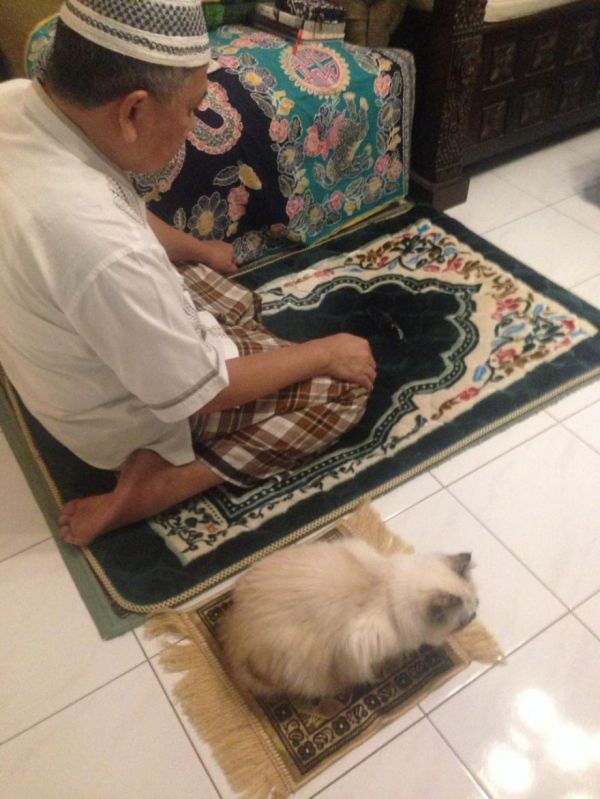 Now, that's a devout cat! -via Metafilter
(Image credit: Risa Andriana Putri)
Source: neatorama