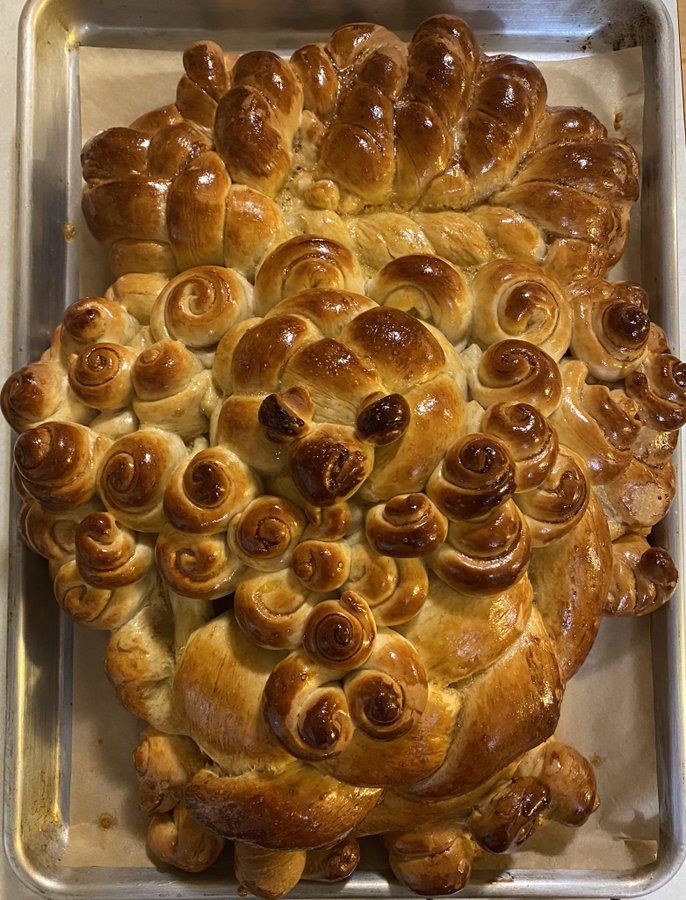 Get it? It's a challah loaf shaped like a turkey.
Twitter user Joshua H. Pollack, if I understand him correctly, makes a challurkey every year, gradually improving his craft.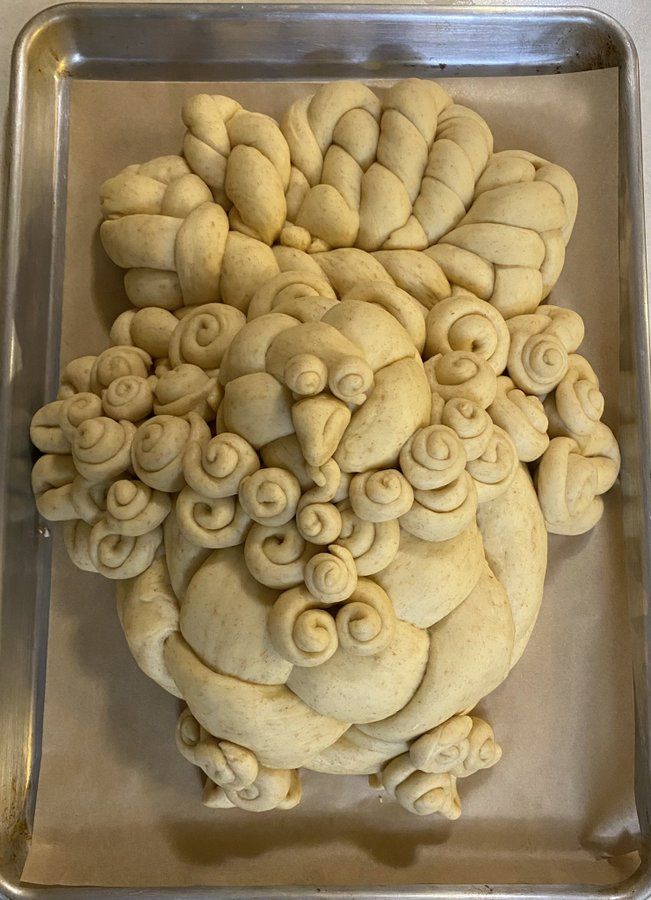 Professionally, Pollack is "a leading expert on nuclear and missile proliferation, focusing on Northeast Asia." So it follows that baking is his side gig.
-via Super Punch
Source: neatorama