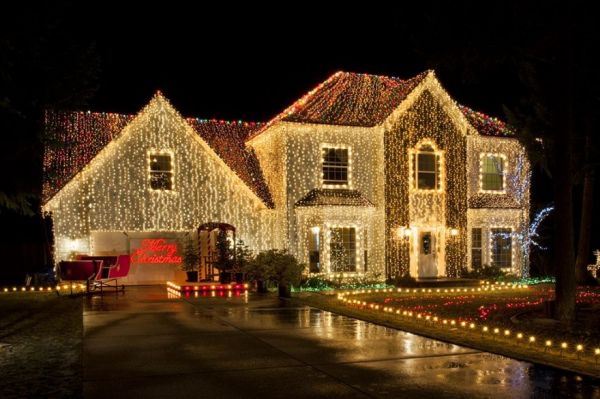 People in Idaho sometimes refer to Jeremy Morris as Clark Griswold, the character from Christmas Vacation who decked his home with 25,000 lights. But Morris goes infinitely further. His Christmas light display involves over 200,000 lights- plus musicians, costumed characters, and a camel named Dolly. Clark Griswold didn't do that.
And Griswold didn't end up in a nearly four-year-long legal nightmare with his neighbors.

This is what happens when a Christmas movie plot unfolds in North Idaho: It's a story that involves armed "patriots," secret recordings, Fox News, claims of anti-Christian bigotry, reports of vandalism, a lawsuit, a countersuit, depositions and even — a la Miracle on 34th Street — Santa Claus on the witness stand.

And, finally, a verdict: An Idaho jury unanimously concluded last month that Morris's homeowners association had discriminated against his Christian religion.
Lest you think that the HOA was being particularly HOA-ish, you'll need to know that Morris had moved to the new neighborhood to avoid the trouble he'd had over his 2014 Christmas display. He had even bigger plans for 2015. The legal battle that followed was played out on national media outlets. Read the story of Morris and his Christmas crusade at Inlander. -via Metafilter
(Image credit: Mark Addy)
Source: neatorama