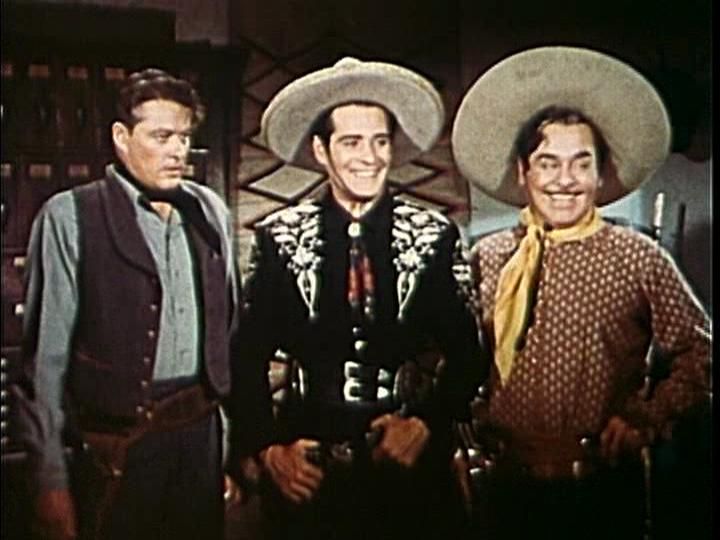 While we're still in the early 1950's, let us have a look at the first TV series filmed in color – The Cisco Kid.
Westerns were big in the 1950's but there were two types of them; the 'adult' shows such as Gunsmoke and Tombstone Territory and the 'kiddie' shows such as Roy Rogers and the Cisco Kid. I really didn't care that much for Roy Rogers but I loved the Cisco Kid. Described as 'the Robin Hood of the Old West', Cisco and his sidekick Pancho wandered all over the old west, finding 30 minutes of adventure each week, righting wrongs left and right. Cisco, played by Duncan Renaldo, was a typical handsome western hero quick with a gun, but Pancho, played by Leo Carrillo, was a buffoon whose only redeeming feature was his loyalty, and he could be formidable when Cisco was in trouble. Surprisingly, Leo Carrillo was in his 70's while the series was aired. From the IMDb:
Who can forget these two cavalier Mexican heroes, The Cisco Kid, played by the dashingly handsome Duncan Renaldo and Pancho, his loyal sidekick, played wonderfully by Leo Carillo. When I was a boy, the "Cisco Kid" was a weekly series and I never missed it. Both of these actors are long buried and mostly forgotten. The message they delivered to their young audiences each week was the same message delivered by so many other oater serials of the day; always stand up for the rights of the underdog. If your friends and neighbors need help, it's up to you and other good people to come to their assistance. After all, it's the honorable thing to do. Although Renaldo and Carillo faded into relative obscurity in the years following their T.V. series, I'm sure they went to their final rewards feeling a large measure of satisfaction for the positive affect that their little t.v. program had on the lives of so many youngsters during their formative years.
I agree. It was a good program and I also really liked the closing soundtrack. YouTube features many episodes and I have embedded two below. I've watched a few just to hear the closing tagline 'Oh, Ceeesco – Oh, Pancho' again, although I hadn't seen these since the 1960's. If you haven't seen this series, try an episode or two; you won't be disappointed.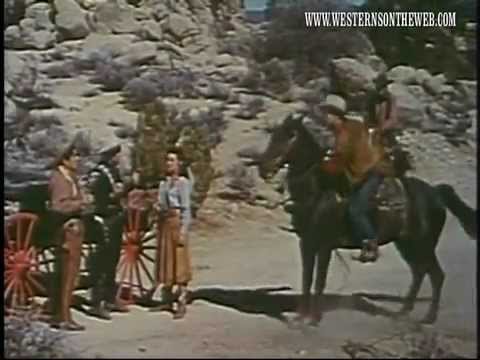 Source: neatorama