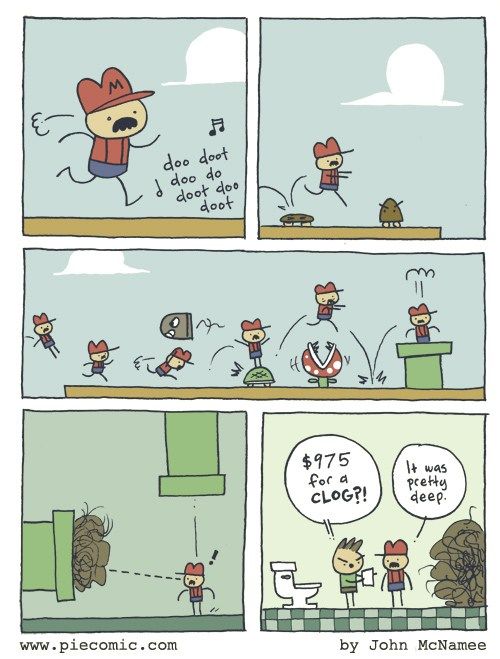 Mario and Luigi are supposed to be plumbers, and yet they don't own a wrench, plunger or drain snake so it's unclear how they actually get any work done.
And yet, as this Pie Comic shows, they're not afraid to charge big bucks for their services because they perform all kinds of secondary services along the way to unclogging your drain- services nobody ever asks for.
Their customers would call them out on it, too, if they didn't keep the pipes free of man-eating plants, bitey turtles and angry mushroom men…maybe their customers need those secondary services after all!
-Via Geeks Are Sexy
Source: neatorama