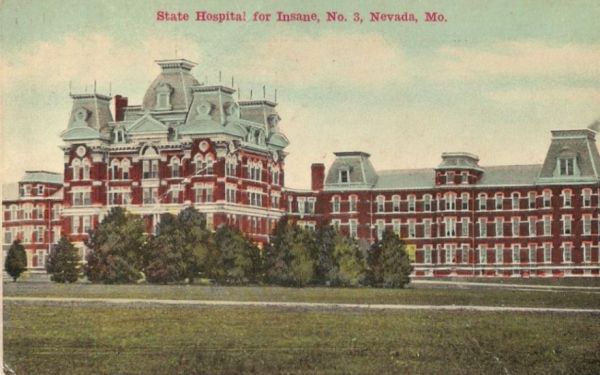 A dumpster-diving teenager found a notebook in 1970 and kept it for many years. It was full of varied and detailed illustrations, but the artist was not named. The only clue as to its provenance was the fact that it was a decades-old billing pad for State Hospital #3 in Nevada, Missouri -a mental asylum.
These drawings weren't an afterthought. They were 300 pages of someone's life. The dumpster-digging teen who'd made the discovery waited more than three decades before he decided to sell the book on eBay in 2006, when a collector in St. Louis didn't hesitate to snatch them up for $10,000. Today, a single page fetches around $16K at auction.

Who was the artist – or, artists? The element of mystery only added to public intrigue. The St. Louis collector in turn sold the notebook on to New York City collector Henry Diamant, who decided to call the mystery artist "The Electric Pencil" due to the letters "ECT" on some of the drawing – electro-convulsive therapy.

Dark things had been happening inside the hospital, which was long gone by the time Diamant was investigating the Electric Pencil Artist. Today, we know that it was underfunded, understaffed, and a breeding ground for caretaker and patient abuse. The colourful notebook was likely one patient's coping mechanism. Compiling a nameless portfolio of wide-eyed Victorians and baby blue rivers; circus animals and steamboats, the notebook was both impeccable, and troubling.
The identity of the artist was eventually revealed, but the inspiration for his art remains mysterious. Read about the notebook and see a sampling of the artwork at Messy Nessy Chic.
Source: neatorama