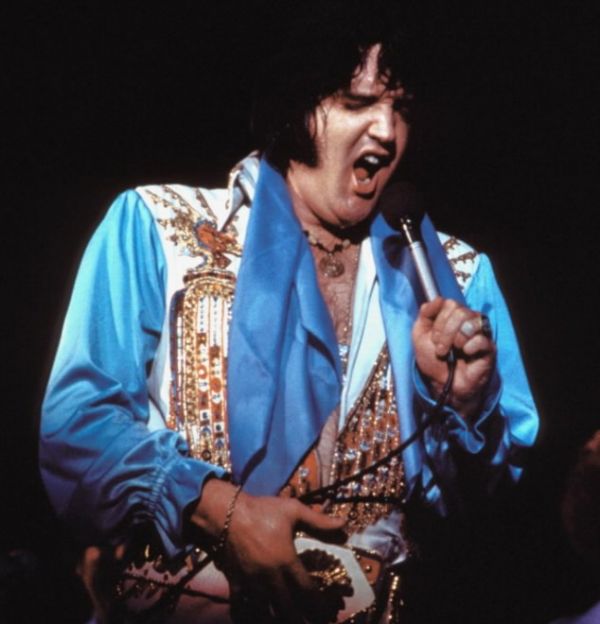 Elvis officially "left the building" on August 16th, 1977 after a massive heart attack killed The King while he sat on his porcelain throne at Graceland, and for the first time in years Elvis was big news again.
His career, health and fashion sense had been in decline for at least a decade, and even though his televised comeback special in '68 helped resuscitate his career for a moment the Elvis empire was falling apart.
And yet Americans didn't see Elvis' death coming, because they didn't want to or because they no longer cared about him, so they didn't know how to react when his weakened heart finally gave out on that mid-August day.
Some cried, others played their old Elvis records in homage, but mostly people just tuned in to their TV sets and watched the coverage in disbelief, knowing the death of The King was the death of an era.
See more from That One Time Elvis Died here
Source: neatorama