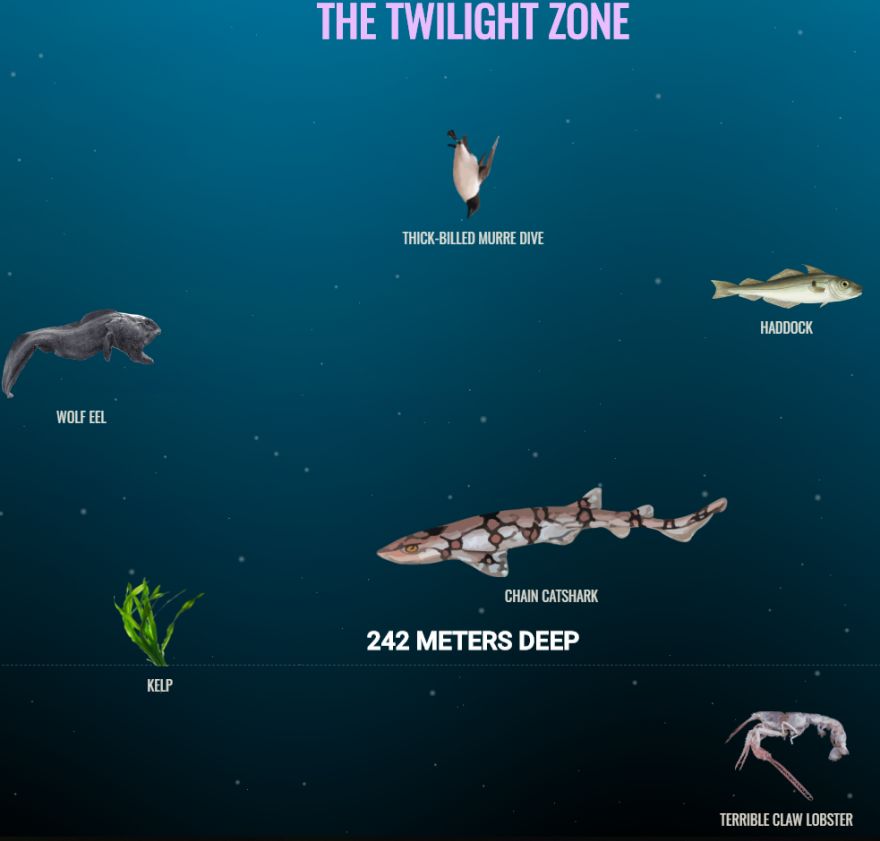 What creatures live in the depths of the sea? Manatees go about 6 meters into the depths of the water. Polar bears will dive down as far as 24 meters. A thick-billed murre, which is a bird, will search for food as deep as 210 meters.
It's a long, long way down past that. Neal Agarwal, who previously brought us a scroll-able scale model of space, now offers the same for the ocean depths. Just click here and keep scrolling down.
Eventually, you'll find the hadal amphipod, which lives at over 10 km down. Then you'll find even deeper waters.
-via Flowing Data
Source: neatorama