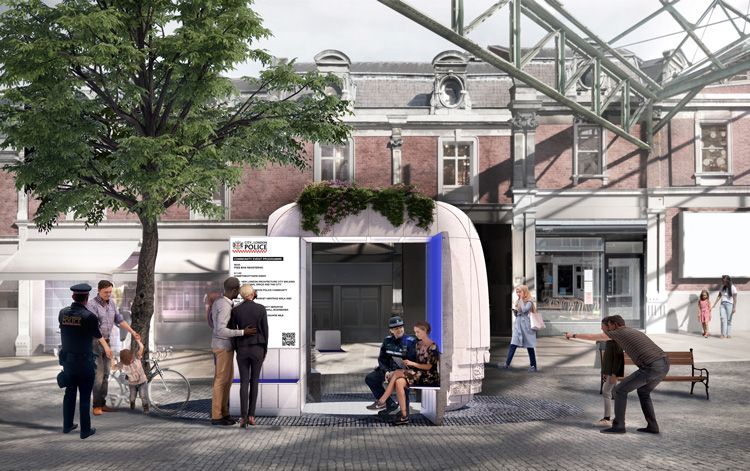 London's police boxes are getting a redesign! Details for the new police box design have been unveiled by the government. A competition was launched to find a 'modern and multifunctional' replacement of the staple structures of the city. The winning design, called The London Stones, is from architecture and design studio Unknown Works, as Design Week details:
Each hub will feature digital information screens, "essential" communication technology and space for the storage of life-saving emergency equipment.
Unknown Works' winning design will also seek to celebrate the aesthetic and cultural heritage of the surrounding city.
Details from "buildings, stories and images of the past, present and future" will be collected and digitally carved into the stone exterior of each hub. The City of London says this will provide "an active and engaging addition to the public realm".
"Our starting point was the London Stone [a limestone block landmark located on Canon Street], a humble fragment of the City's past that's been watching the City grow for thousands of years," says Unknown Works director and co-founder Theo Games Petrohilos. "It's mottled skin hums with myth and wonder – something we hope to echo in The London Stones."
Image credit: Unknown Works
Source: neatorama