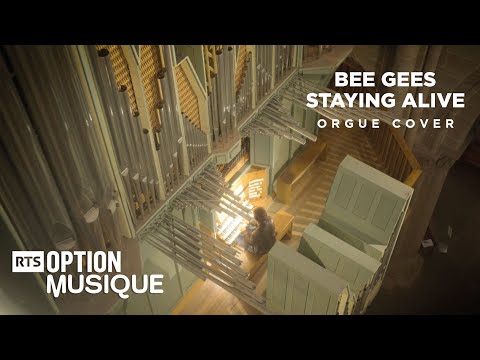 As Disco Stu of The Simpsonspoints out, disco music is only trending upward in popularity. So it's fitting that musicians of all sorts are getting with it to stay trendy with the young people.
Radio Télévision Suisse, a Swiss public broadcasting service, has created a YouTube playlist of "Swiss Covers"–traditional Swiss takes on more modern music. This playlist includes an organ performance of "Stayin' Alive" by the Bee Gees. Vincent Thévenaz plays the pipes at the Cathédrale Saint-Pierre, a Calvinist church in Geneva.
As I watched the video, I noticed that Thévenaz wears unusual shoes. It appears that organ players often wear shoes made for the specific purpose of managing the many pedals on the instrument. He should probably change them, though, before hitting the floor of the discothèque.
-via The Awesomer
Source: neatorama