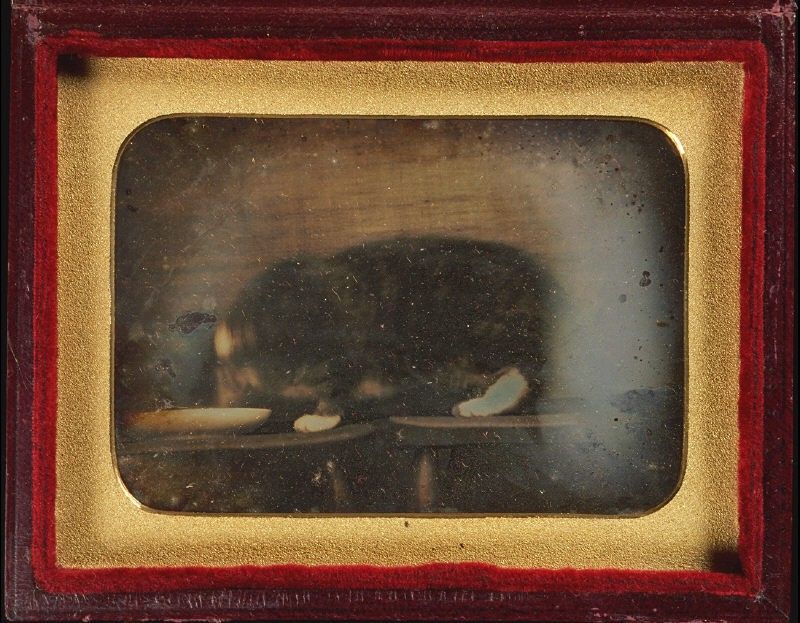 🐱 Cat photos on the Internet are nothing new, but this cat pic is SO old that it's actually quite remarkable. The daguerreotype above titled "Cat drinking from a bowl" is dated from 1840 to 1861, making it the earliest known photo of a cat. See more at: World's Oldest Photos of Pets.
🚀 Psst, wanna buy an Atlas missile silo for cheap? Sadly, missiles are not included.
❤️ For Valentine's Day, give your loved one a love sausage (What? What did you think we were talking about?)
🎬 In China, the ending of the movie Fight Club was changed so the authorities win.
🚢 Love The Love Boat? Here's the ultimate Love Boat Intro with 901 celebrity guest stars. See if you recognize them.
👑 Which would you rather be, a landlord or a king? How about both? You can now apply to be the landlord-king of a remote English island of Piel (plus, you get to run a pub so you practically have unlimited power over people).
More neat posts over at our new sites: Pictojam, Supa Fluffy, Pop Culturista, and Homes & Hues.
Image: Houghton Library/Harvard University
Featured art: Legend of the Rebel by indie artist glitchygorilla
Current NeatoShop special: Save up to 20% on all Sci-Fi T-Shirts, Fantasy Tees, and Horror T-Shirts.
Source: neatorama