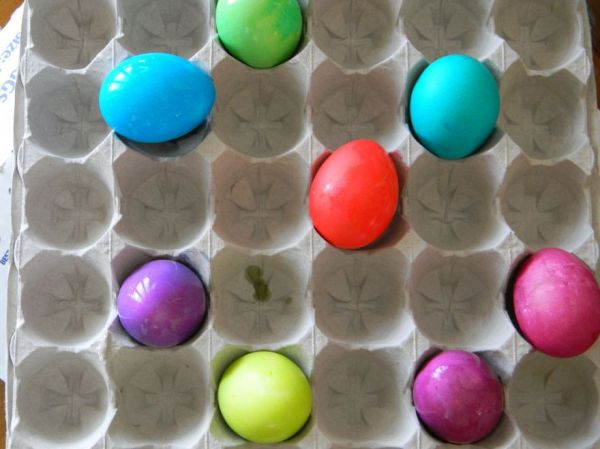 I was 17 and decided with some friends to hold an Easter egg hunt geared to the handful of other teens we hung out with. It was weirdly wholesome of us considering we mostly drank Mad Dog and loitered at Waffle House.

— 🇺🇦 David Griner 🇺🇦 (@griner) April 15, 2022
David Griner tells us the story of that time he and a few friends decided to have a private Easter egg hunt. They only had a couple dozen eggs, but they hid them in the most inaccessible places they could find among the trees and boulders of Monte Sano Park in Huntsville, Alabama, right before the hunt was supposed to begin.
That night, the weather man asks if he has Easter plans. "Just going to an egg hunt at Monte Sano in the morning."

— 🇺🇦 David Griner 🇺🇦 (@griner) April 15, 2022
And that's why Griner found 100 or so families waiting for the Easter egg hunt to start when he emerged from the woods after hiding the eggs. You can read the whole story in this Twitter thread, or at Threadreader. It might even be true, but that doesn't really matter, because you'll be glad you read it. -via Metafilter
PS: There's another great 8-Tweet Easter egg hunt story in the comments.
(Image credit: Laslovarga)
Source: neatorama