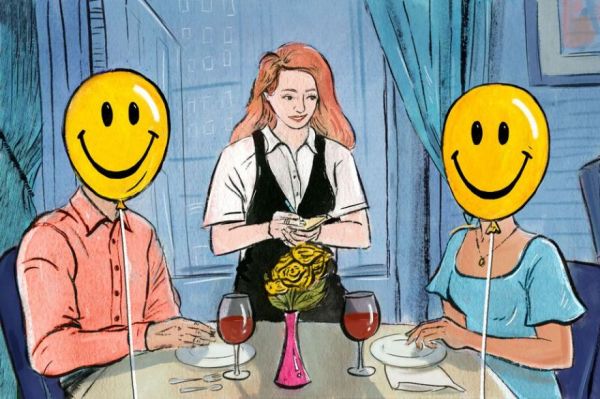 There is a quiet revolution going on at upscale restaurants, one you might not even notice, especially if you are a normal person who eats at buffets, fast food outlets, or restaurants where you choose between sitting at the counter or a booth.
Even if you've never worked in a restaurant, spend enough time in upscale establishments and you know the deal: Women are served first, going clockwise around the table, then men are served clockwise. That goes for every step of the service, from how the water is poured to the order in which orders are taken to how plates arrive to (and are set down on) the table. The same goes for wine, though the host (the diner who receives the "taste" pour from the bottle) is served last, regardless of gender.
Who knew? But that, and other gendered service customs, are changing in favor of more equitable -and simpler- procedures. Not without complete consideration, though, as long-time professional servers have to learn entirely new rules and routines that most of us would never even notice. Read about the changing rules of restaurant service at Eater.
(Image credit: Vivian Shih)
Source: neatorama