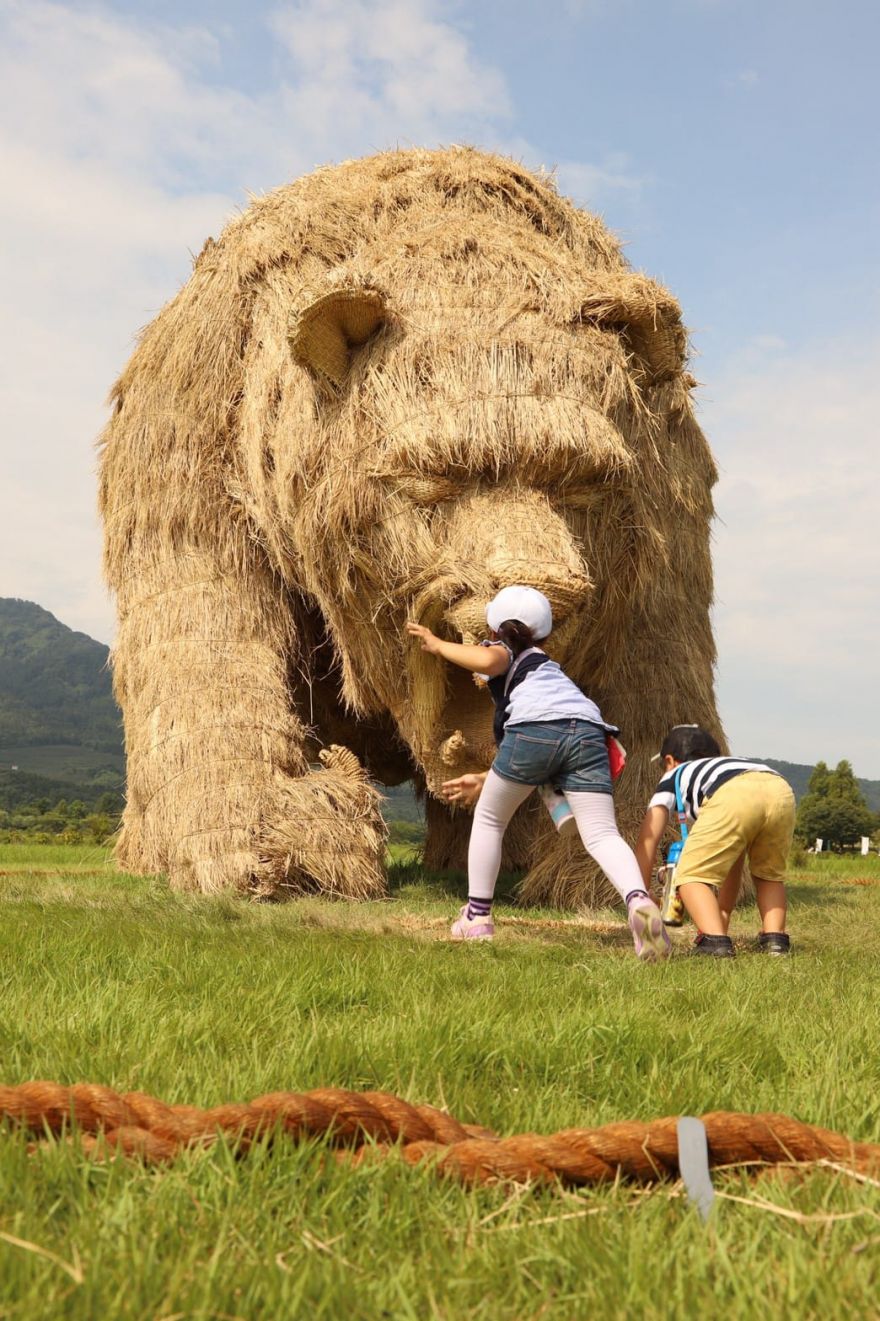 Every year, the beautiful countryside around Nishikan ward, Niigata Precture, Japan holds the Wara Art Festival. Artists gather to carefully assemble huge, vibrant sculptures of animals made from straw wrapped around wooden frames. Colossal describes the origin of this captivating event:
Traditionally, the byproduct is used as livestock feed, for compost that revitalizes the soil, and to craft household goods like zori sandals, although farmers increasingly have found themselves with a surplus as agricultural technology and culture changes. This shift prompted a partnership between the people of the former Iwamuro Village, which is now Nishikan Ward, and Tokyo's Musashino Art University (known colloquially as Musabi) in 2006. At the time, Department of Science of Design professor Shingo Miyajima suggested that the unused straw be used in a collaborative art project between the university and local farmers, resulting in the first Wara Art Festival in 2008.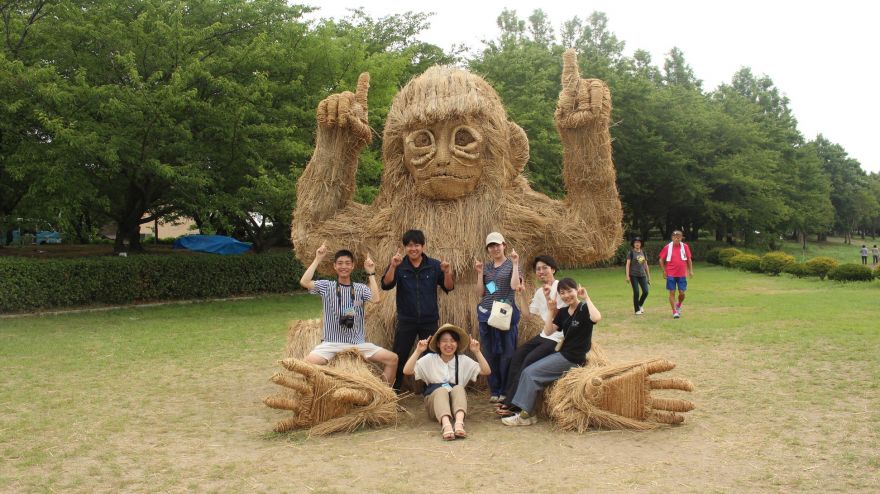 The finished results are open to the public, who gleefully pose for silly photos with the sculptures.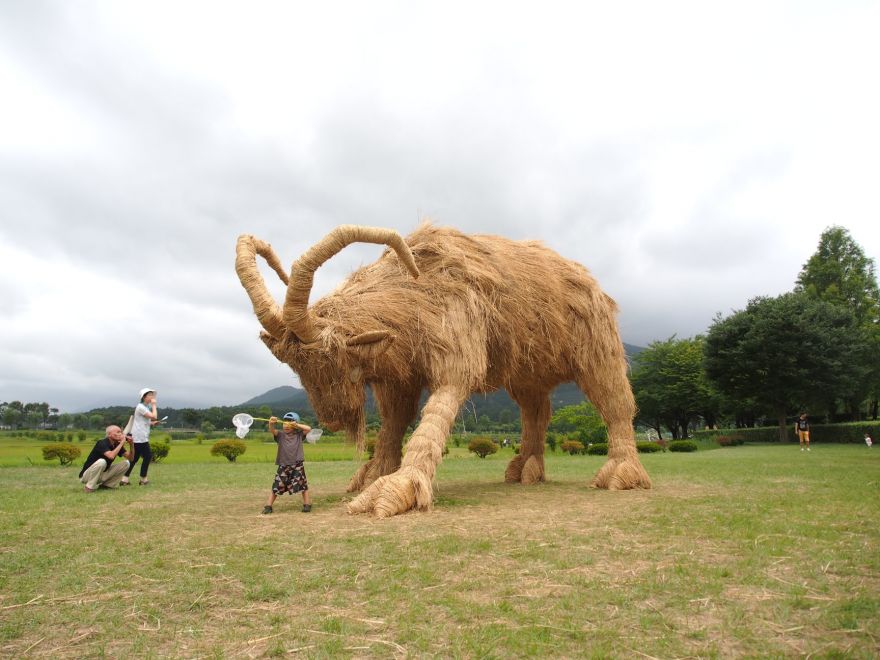 You can see more photos from this year's festival at its Facebook page.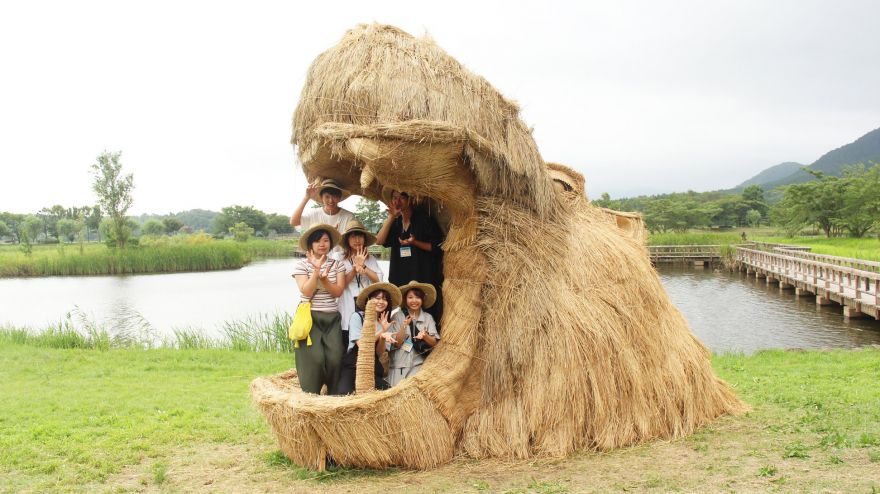 Source: neatorama