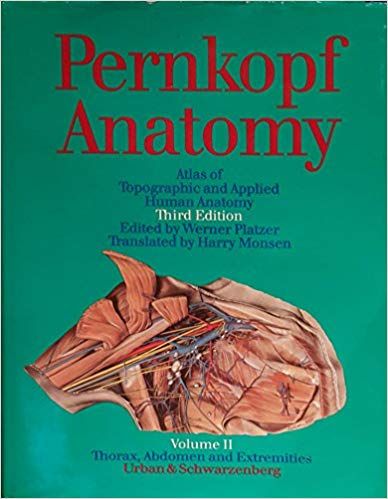 Dr. Susan Mackinnon needed help during an operation on a patient's leg. She had trouble tracing the saphenous nerve and its branches. So she consulted a medical text, the Pernkopf Topographic Anatomy of Man, with its highly-detailed illustrations, to find the nerve. She was able to complete the surgery and save the patient's leg.
But soon after this 2014 operation, she began worrying whether she had done the right thing. The meticulous, four-color paintings in the Pernkopf book, which she had received as a gift upon graduating from medical school in 1982, were created by Viennese medical illustrators who were such ardent Nazis they included swastikas and lightning-bolt SS symbols in their signatures. The drawings were compiled by an Austrian medical school dean who fired all his Jewish professors after the Anschluss (Nazi Germany's annexation of Austria in 1938), and were based in part on the bodies of people executed by the Nazis. The first of the two volumes was published in 1937, the second in 1941.
Mackinnon and her colleague Andrew Yee reached out to various experts about the ethics of using the Pernkopf illustrations. They included bioethicists, historians, and experts on Jewish law. Read their thoughtful responses to this particular question as it relates to the unique history of the Perkopf atlas at Stat magazine. -via Damn Interesting
Read more about the author of the text, Eduard Pernkopf, at Wikipedia.
Source: neatorama